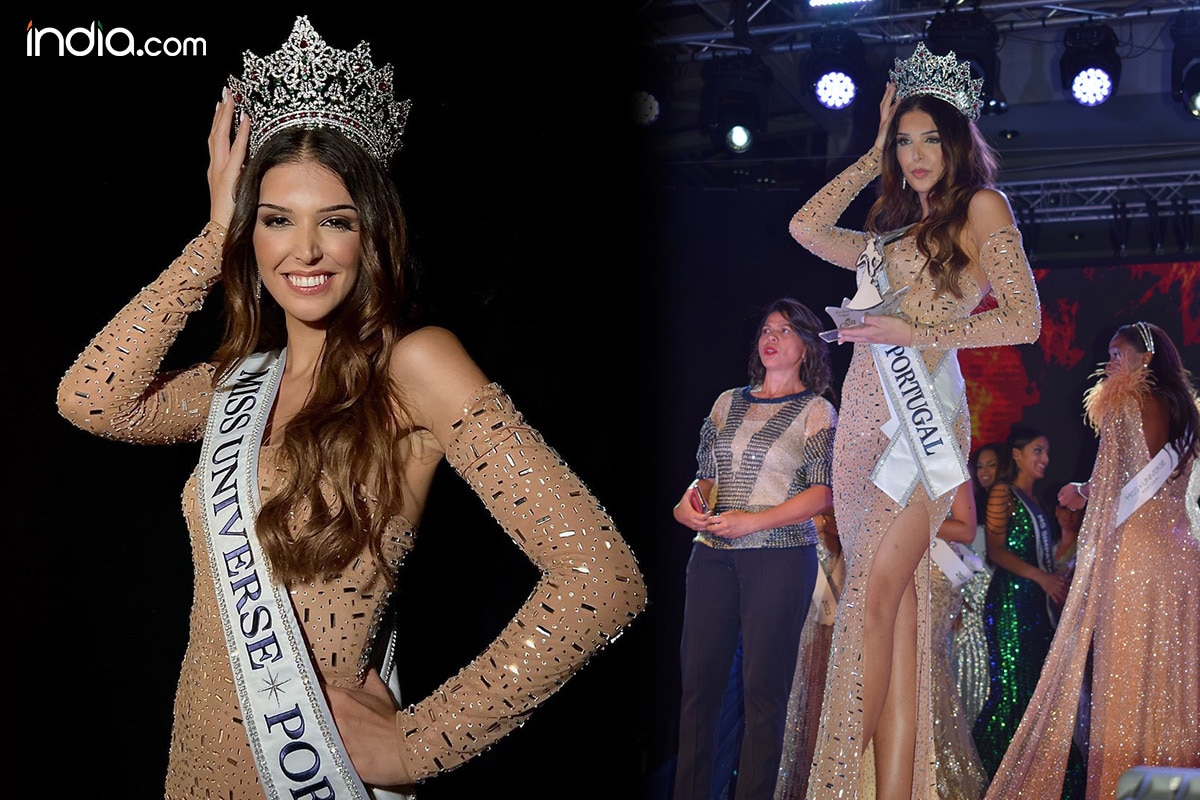 28-year-old Marina Machete Reis made history as she became the first transgender woman to win Miss Portugal 2023 and will represent the country at Miss Universe competition this year.
Marina Machete Reis has created history by becoming the first-ever transgender to be crowned Miss Portugal 2023. 16 incredibly talented candidates vied for the prestigious title. The 28-year-old won and etched gold in the history of beauty pageants in Portugal. Her journey towards this extraordinary achievement shows a giant development, not only within the beauty pageant industry but all over the world. So far, 80 participants have entered the Miss Universe pageant, more are expected to join in the remaining one month.
Who is Marina Machete Reis? 28-year-old Transgender  Woman Crowned Miss Portugal 2023
Marina Machete, who won the Miss Portugal 2023 title on October 5, is a 28-year-old trans woman who has been a professional flight attendant for the first 5 years. According to Euro Weekly News, she was born and raised in the District of Setubal in the small Portuguese town of Pamela.
During the competition, Machete spoke of her 'desire and commitment to the protection of human rights'. Also, she was called out the 'most confident' participant in the competition. Also prior to the competition, she took to her Instagram and posted was proud to be "the first trans woman to compete for the title of Miss Universe Portugal." Despite being inactive on Instagram, she still has around 8,000 Instagram followers.
Here's another:

NEW – Miss Universe Portugal 2023 was crowned.

Marina Machete is a biological man that identifies as a women. pic.twitter.com/YP84Sf9fp7

— LuckyLadyFox9 🍀🦊 (@LuLFo9) October 7, 2023
Miss Universe 2023
Marina follows in the footsteps of Anglea Ponce, who clinched the first trans woman to compete in the Miss Universe 2018 pageant, where she represented her country Spain. She will compete at the Miss Universe 2023 pageant alongside 22-year-old actress and model Rikkie Valarie Kolle who became the first trans woman to win the Miss Netherlands title earlier this year.
Spot the difference.#RikkieValerie#MarinaMachete
None!
Both are men.#TransWomenAreConMen pic.twitter.com/mYW0SuB7H0

— Manuel73 (@madeindema73) October 7, 2023
Marina Machete is a true advocate of LGBTQ rights and expands the definition of beauty across all of its forms. Her journey to the crown came with challenges but her true resilience and dedication paved the way for a bright future.