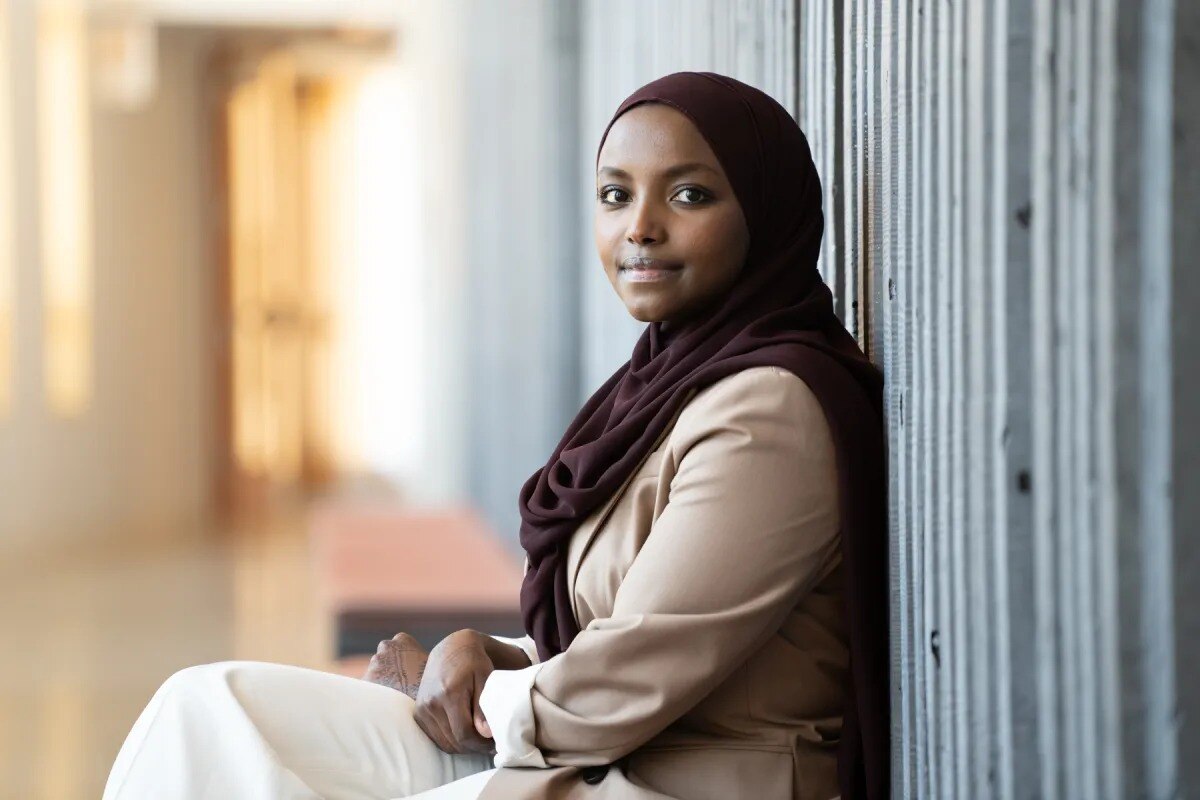 "I am sincerely thankful to everyone…" Nadia Mohamed scripts history as she became first Somali-American to be elected as a mayor in the United States.
Nadia Mohamed achieved a groundbreaking milestone as St.Louis Park elected her as its new mayor, making her the first Somali-American to be elected as a mayor in the United States. With an impressive 59% of votes, Mohamed emerged as the preferred mayor, surpassing Dale A. Anderson in this historic election. The 27-year-old gave an acceptance speech at the Westwood Hills Nature Centre in St. Loui Park and expressed her gratitude.
Mohamed stated, "I am sincerely thankful to everyone. This election holds great significance, and I am genuinely appreciative of the opportunity to lead our wonderful city."
The new mayor of St. Louis Park (MN) is Nadia Mohamed.

What could go wrong? Just remember, they wanted this. pic.twitter.com/JHlxJ2ag54

— iamyesyouareno (@iamyesyouareno) November 8, 2023
 Nadia Mohamed Celebrates Historic Win as US's First Somali-American Mayor
Mohamed is the first Somali American elected as a mayor of a US city. She immigrated to the United States with her family as a refugee at the age of 10. She lived in St. Louis Park High, where she attended local schools and later she graduated from St. Louis Park High.
Mohamed holds a bachelor's degree in Human Resources from Metropolitan State University. Her involvement in community initiatives in St. Louis Park earned her the city's Human Rights award in 2018. At the age of 23, she achieved another milestone by being elected to the city council, becoming its youngest-ever member and the first Muslim to hold this position.
Mohamed intends to discover creative solutions to community challenges by fostering collaborations with businesses, schools and stakeholders within the community. As a policymaker, she is committed to community engagement, attentive listening and advancing positive changes for the residents.
According to CNN, In 2021, Deqa Dhalac achieved the remarkable feat of being unanimously chosen as the mayor by the city council of South Portland, Maine. She is acknowledged as the first Somali-American mayor in the country, as reported by New American Leaders, an organisation dedicated to training and inspiring immigrants to pursue political office. Mohamed will be sworn into office in January. Until then, she said she will continue focusing on the city council's housing and public safety initiatives.