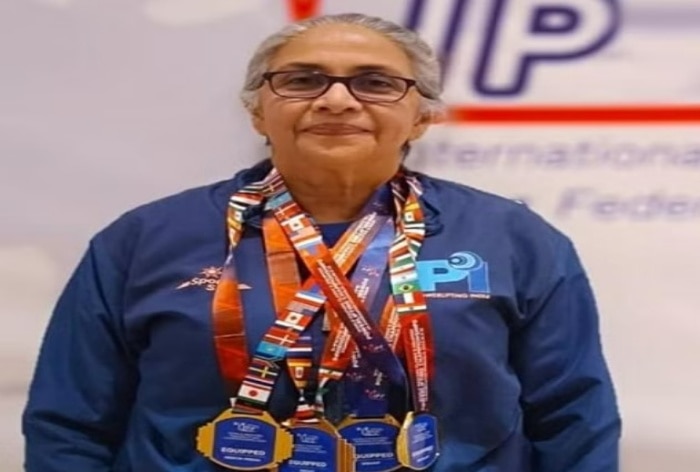 A homemaker and powerlifter by profession, Reeni Tharakan is a true example of how age is no bar to achieve and learn.
It all began with an endeavour to lose weight and become fit. Who knew that a decade later, the fitness regime would pay off with four medals and more! Reeni Tharakan is a homemaker turned powerlifter. Yes, you read that right. The 63-year-old, who started powerlifting just four years ago, won three gold at the World Masters Powerlifting Championships held in Ulaanbaatar, Mongolia, last week.
Who is Reeni, the Powerlifter?
"I first started working out in 2013 to stay fit, and I never quit. In 2019, my trainers, Jagan and Jerry, spotted my talent in powerlifting and it transformed my life," said Reeni, from Thycattussery, Cherthala as quoted by the New Indian Express.
"Egged on by my trainers, I took part in the Ernakulam district-level competition the very same year. I was then training at a gymnasium in Vyttila. I went on to win in various categories. I followed this up with success in state- and national-level competitions over the following years," says the mother of two daughters.
Speaking with the Hindu,  the 63-year-old elaborated how she travels three times a week to Kochi, travelling 37-odd kilometres one way, to work out at Mr Standard Gym at Vyttilla. "My husband drives me down, and this is one way of showing support." She works out for close to two hours, the other three days she works out at home and takes one day off from training. Strict about maintaining her weight [at 69 kilograms for her category] she follows a keto diet, which she says works well for her.