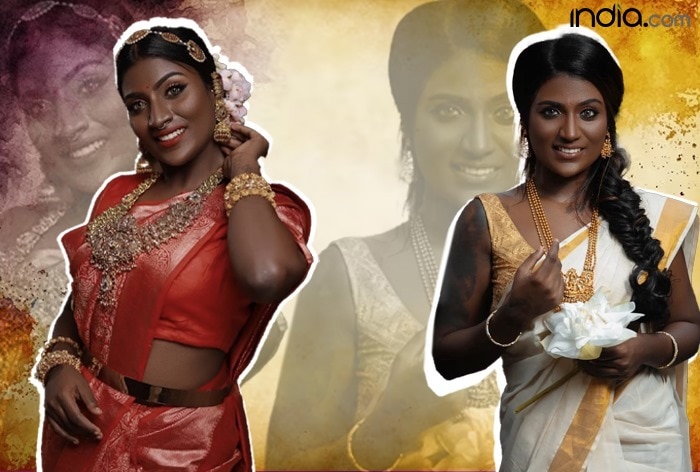 From being discriminated against her colour to becoming a rising changemaker, San Rechal Gandhi broke barriers in the beauty industry.
San Rechal Gandhi is all set to represent India in Miss Africa Golden (Nov 16-Nov 20) at Gauteng in South Africa. The 24-year-old model was crowned Miss Pondicherry 2022 which was held in her native state, Tamil Nadu. She has participated in more than 15 pageants with a mission to break the stereotypical notion around beauty and skin tone, quash judgment and promote self-acceptance. Drawing from her own life experiences, she aspires to be an example for countless girls who have experienced discrimination based on their skin colour.
Ridiculed For Skin-Tone And The Journey of Self-Acceptance
During her school years, Rechal experienced discrimination and mockery regarding her skin tone, which left a lasting impact on her self-esteem. She shared "Even in my own family, there were comparisons with my cousins based on complexion, and it negatively impacted my self-esteem." She wasn't always a fan of her skin tone. Countless comments from her family took a toll on her self-confidence. "During my 8th and 9th grades, I experimented with various cosmetics to become fairer, but nothing seemed to work. It was then that I questioned myself, 'Why am I doing this?' Gradually, I started to accept my skin colour." This narrative highlights the pressure girls often feel to conform to societal beauty standards and the realisation that true self-worth comes from self-acceptance and embracing one's natural appearance.
San's journey towards her true passion began during her second year of medical school. She came across a pageant show in Karnataka and saw it as a perfect chance to bring her dreams to life. However, any journey is often more challenging than it seems first. She told " When I applied for beauty pageants, I got rejected just for my skin colour." However, even after winning several beauty titles, she met with such remarks that the fashion industry couldn't accept someone like her complexion. This shows that unfair beauty standards still exist and it's important for the industry to be more inclusive.
San Rechal Gandhi's Inspiration to Pursue Pageantry
Her determination in the face of these challenges is inspiring. "My dream of seeing a dark-skinned model on national television was realised when I got an opportunity to model for a jewellery brand. Till now in my eight-year-long career, I have won four titles, have been runner-up for three and have won seven awards. " Furthermore, San revealed that her decision to become a model was greatly influenced by Aishwarya Rai. "I remember being in seventh grade and couldn't stop thinking about Aishwarya ma'am being crowned as Miss World."
She wanted people to know her because of her talent rather than simply judging her based on her complexion. "I'm determined to challenge beauty norms, especially for those with darker skin in India." San also mentioned her involvement in the 'Pondicherry Queens' community on coto, an exclusive women's social media platform, where she has the opportunity to share her experiences and inspire fellow members. This community thrives on mutual support and motivation among young women.
From confronting discrimination in the fashion industry to challenging skin biases, San Rechal Gandhi has become a powerful source of inspiration for several people out there to stand up for themselves.