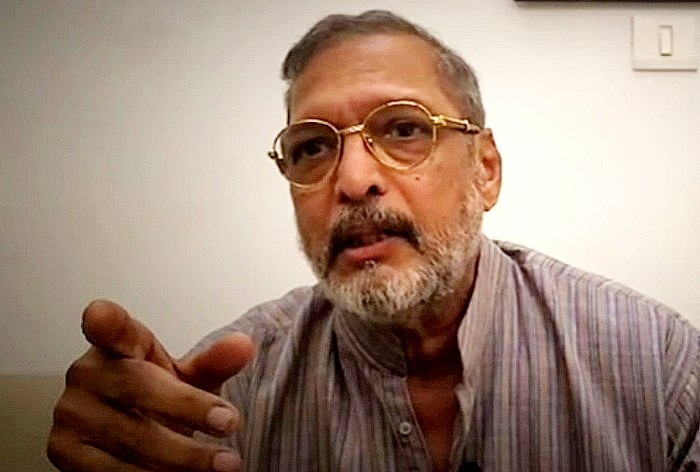 Nana Patekar on Thursday released an apology after a video of him slapping a young man on the sets went viral. The actor is now being heavily trolled for his video statement on the issue.
Nana Patekar trolled: Actor Nana Patekar upset his fans with an apology video after hitting a fan on the set of his movie. The veteran actor took to social media on Wednesday and released a video, asking his fans to forgive him, calling the whole incident a misunderstanding. However, the story that he told the fans in the video hasn't gone down well with them.
Many fans commented on the apology video, claiming that Nana's story sounds fake and it's a well-known fact that he's short-tempered. In the video, Nana explains that he hit the man thinking he was a part of the crew but didn't realise that the man was not someone from the sets but a fan. The actor said, " We were about to begin when the boy in the video came in. I didn't know who he was. I thought he was one of our crew so I slapped him as per the scene and I told him to leave. Later, I came to know that he was not a part of the crew. So, I was going to call him back but he ran away (sic)."
Many fans commented to say that Nana's story didn't add up and it didn't make sense even if he wanted to hit a crew member. One fan wrote, "Be brave enough to admit you slapped him for no reason and for the reason he was just your fan Lmao (sic)." Another wrote, "Bakwaas acting. You are much better actor thn this. Stop defending what you hv done continuously. Stop this fake acting (sic)."
Check Comments on Nana Patekar's Viral Apology Video Here:
Earlier, director Anil Sharma defended Nana saying he didn't hit anyone and whatever happened was a part of the movie scene. However, when the video went viral, the Welcome actor appeared emotional in the video and apologised to his fans for unintentionally hurting a fan. He also said he never says no to any fan for a photo and had he known that boy was a fan, he would have obliged him for a selfie.
The issue has picked up with all sorts of opinions on Nana's behaviour. While ardent fans continue to believe that the veteran actor is genuinely feeling guilty, a large section of social media users is not convinced by his story. What do you think?