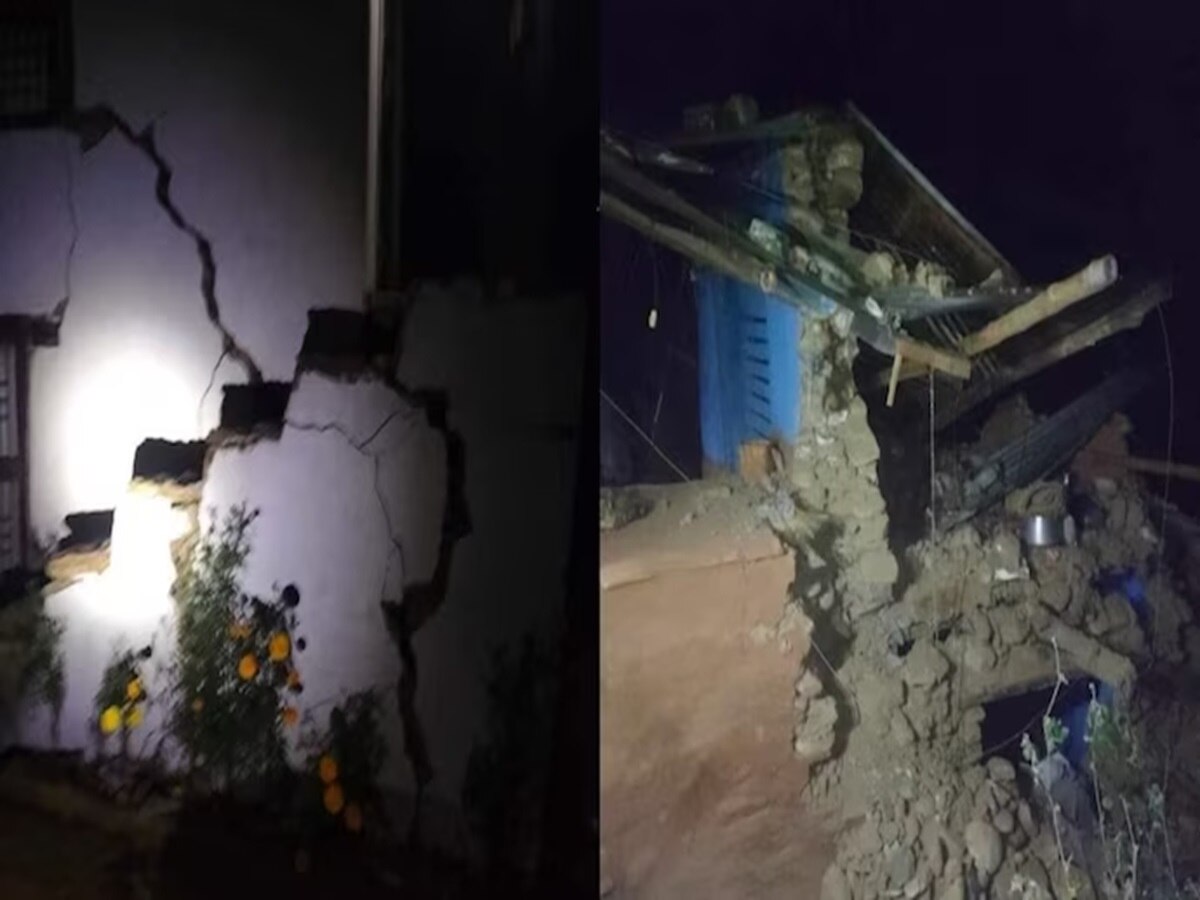 Nepal Earthquake: 70 Dead As Strong Quake Rocks Northwestern Nepal, Toll Expected To Rise
Kathmandu: At least 70 people have tragically lost their lives in Nepal due to a powerful earthquake with a magnitude of 6.4 that struck the country late on Friday night. According to news agency ANI, Chief District Officers from both Rukum West and Jajarkot districts confirmed 36 and 34 fatalities so far. Many others have been injured, with some in critical condition. The National Earthquake Measurement Centre has identified the epicenter of the quake in the Lamidanda area of Jajarkot district.
#UPDATE | Nepal Earthquake | At least 36 people have been confirmed dead in Rukum West, and the toll is expected to rise further This is the update we have been able to get till 5 AM: Chief District Officer of Rukum West Hari Prasad Pant to ANI

At least 34 have been confirmed… https://t.co/cB18CfiOgy

— ANI (@ANI) November 3, 2023
According to the office of Nepal Prime Minister Pushpa Kamal Dahal, all three security agencies have been mobilised for the immediate rescue and relief operations. The home ministry stated that injuries and damage to property are coming from other districts also Salyan, Dailekh, and Rolpa districts. Notably, Jajarkot district is about 500 kilometres west of Kathmandu.
Nepal PMO tweets, "Prime Minister Pushpa Kamal Dahal has expressed his deep sorrow over the human and material damage caused by the earthquake at Ramidanda in Jajarkot at 11:47 on Friday night and has mobilized all 3 security agencies for the immediate rescue and relief of the…

— ANI (@ANI) November 3, 2023
Earthquake Stuck Delhi-NCR
Strong tremors also rocked Delhi-NCR on Friday night. According to the local officials, there were no immediate reports of injuries or serious damage. Strong tremors were felt in several regions in northern India, including as Delhi-NCR, Rajasthan, Uttar Pradesh, and Bihar. Many residents shared videos on social media to document the event.
The tremor with epicentre at Lamidanda area in Jajarkot district hit at 11.47 p.m., according to officials at National Earthquake Measurement Centre. The National Centre for Seismology said the epicentre of the earthquake was in Nepal, about 227 km north of Ayodhya and 331 km west-northwest of Kathmandu. The focal depth of the quake was 10 km, the NCS added.
Strong tremors were felt in parts of Noida and Greater Noida, adjoining Delhi, prompting several people living in high-rises to rush out of their buildings.
Earthquakes are common in Nepal.
On October 3, Nepal was struck with a series of earthquakes, with the most powerful reported at a magnitude of 6.2. These tremors were felt in several parts of North India, including the Delhi-NCR region.
Approximately a year earlier, in November 2022, a 6.3 magnitude earthquake struck the Doti district, resulting in the loss of six lives. This seismic event was part of a series of earthquakes that affected the nation.
Nepal faced a devastating 7.8 magnitude earthquake in 2015, claiming the lives of over 12,000 individuals and causing extensive damage to approximately 1 million structures in the mountainous country.