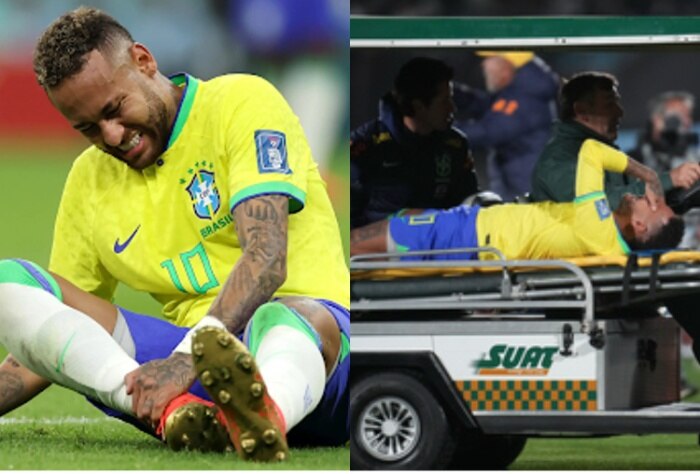 Neymar, who plays for Al Hilal of the Saudi Pro League, was criticized by fans before the World Cup qualifier because of his subpar performance
New Delhi: Footballer Neymar got injured while playing against Uruguay on Tuesday the footballer was in tears and left the field with a knee injury. Neymar was carried off on a stretcher as he held his hands to his face, while teammate Richarlison came on to replace him.
Brazil's medical team has not yet given an update of the footballer's injury but the team doctor Rodrigo Lasmar said after the game that the star player had already undergone tests and that more would be done on Wednesday.
"These 24 hours will be important to see how the knee will respond, how will be the swelling," Lasmar said. "Imaging tests that will define a definitive diagnosis. It's too early to say [if it's a ligament injury]. Let's wait for the exams calmly, evaluate calmly, and as soon as we have a definition we will let you know."
Neymar did not speak to reporters in Montevideo. After leaving the stadium, he posted on Instagram that "God knows about all things."
"All the honor and all the glory will always be yours, my Lord. No matter what, I have faith," he said in the post.
"Let's hope it's nothing serious," Brazil captain Casemiro told Globo television. "He's an important player for us, we're very fond of him. He's been suffering a lot from injuries and when he starts to pick up the pace he gets injured again."
Neymar made his national team debut in 2010 and has 79 goals in 128 appearances for Brazil.