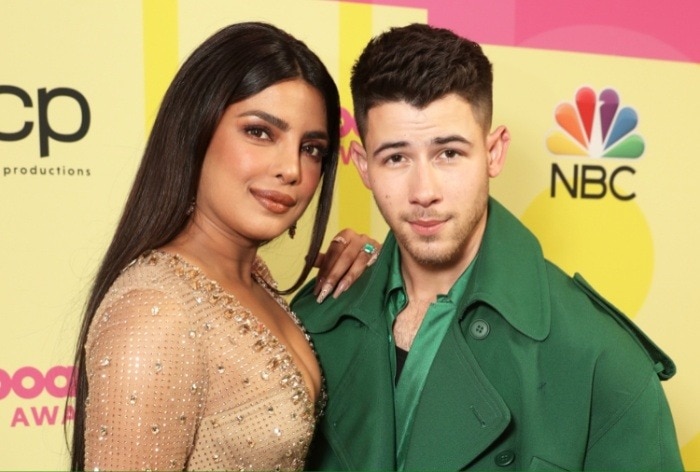 In a recent conversation, Nick Jonas disclosed how his wife Priyanka Chopra assists him in managing his diabetes treatment and how she is completely trained in emergency situations.
Nick Jonas has always been outspoken about his health struggles. In an interview, Nick said that he was diagnosed with Type 1 Diabetes 18 years ago and recently discussed how he controls it. He shared how he manages his chronic condition as a father and said that his wife, Priyanka Chopra Jonas, is completely prepared for an emergency. Nick and Priyanka tied the knot in December 2018 at the Umaid Bhawan Palace in Jodhpur. In January 2022, the couple had their first child, Malti Marie Chopra Jonas through surrogacy.
Nick Jonas calls Priyanka Chopra 'Incredible'
While having an interaction with Prevention, Nick opened up that his wife Priyanka has all access to medical records. She also has records of his blood sugar levels and she constantly keeps track of it through an app. He also shared that whenever he goes on trips and is away from home, he shares his medical reports with one of his brothers. "You never know, it is just better to be safe." He also added that Priyanka is aware about his chronic conditions and said that just as Nick sends regular notifications of his medical records, the same way he sends his reports to his wife.
Nick in addition stated, "It just helps avoid unnecessary speed bumps. She's been an absolutely incredible partner, noy just with the management of my chornic illness-shes's fully educated on wht to do in any scenario-but also as a parent now"
Nick Jonas handling diabetes being a father
In the interview, Nick spoke about prioritising his health and it is important to him as he is now a father to Maltie Marie. When questioned about how Nick Jonas handles his chronic illness being a father. Nick responded; "There were days when a low would hit me and Malti called for her attention reganding something" It was a different kind of experience that Nick never come across. He added, " And thinking through, one day, too, explaining it to her: Why daddy has to take a second, or whatever the thing is was really not something I'd thought about."