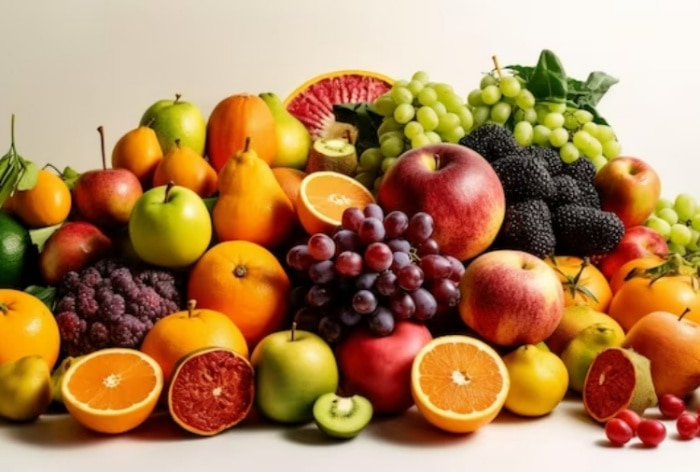 Dietary changes can help control the body's uric acid levels. Here are several fruits you may include in your diet to treat arthritic symptoms, ranging from grapes to mangoes.

Osteoporosis Diet: While there is no known diet that may completely heal arthritis, several fruits have been demonstrated to strengthen bones, support the immune system, and reduce inflammation. You may be able to reduce pain and other symptoms of arthritis by including these fruits in a balanced diet. Nutritionist Lovneet Batra said, "When it comes to managing arthritis, do not underestimate the healing power of fruits. Bursting with anti-inflammatory compounds, vitamins, and antioxidants, these juicy gems can be your allies in the battle against joint discomfort."
Pain relief, inflammation reduction, and improved joint mobility are the three main objectives of controlling arthritis. It has been shown that certain fruits have qualities that can reduce inflammation and discomfort associated with arthritis. The nutritionist shared a list of fruits to manage the symptoms of arthritis.
7 FRUITS TO MANAGE THE SYMPTOMS OF ARTHRITIS
Mango: It contains vitamin C, polyphenols, and carotenoids, which can help reduce inflammation and protect against bone destruction
Strawberry: Dietary strawberries are a powerful ally against inflammation and cartilage damage in obese adults with knee osteoarthritis. Packed with vitamin C, research says that they lower C-reactive protein (CRP), an inflammation marker associated with arthritis and heart disease.
Cherries: Tart cherries get their rich red colour and many of their powerful anti-inflammatory and antioxidant benefits from the flavonoid anthocyanin.
Raspberries: Red raspberries are among the highest in vitamin C and anthocyanin. Studies show that extracts from the fruit reduce inflammation and osteoarthritis symptoms.
Watermelon: It is another fruit with anti-inflammatory action; studies show it reduces CRP. It is high in the carotenoid beta-cryptoxanthin, which can reduce the risk of rheumatoid arthritis.
Grapes: A great source of beneficial antioxidants and other polyphenols. Fresh red and black grapes also contain resveratrol, which is a potent anti-inflammatory.
Pomegranate: It is rich in polyphenolic compounds that possess antioxidant and anti-inflammatory activities, which can help with swollen and tender joints, pain intensity, and ESR levels.
While these fruits may have potential advantages for arthritis, other treatments suggested by healthcare specialists should still be used instead. Additionally, before making any big dietary changes, it's important to consult your doctor because some fruits may interfere with particular medications.
Good news! India.com is now on WhatsApp Channels. Subscribe today by clicking the link and stay updated with the latest news on entertainment and lifestyle. Click here!