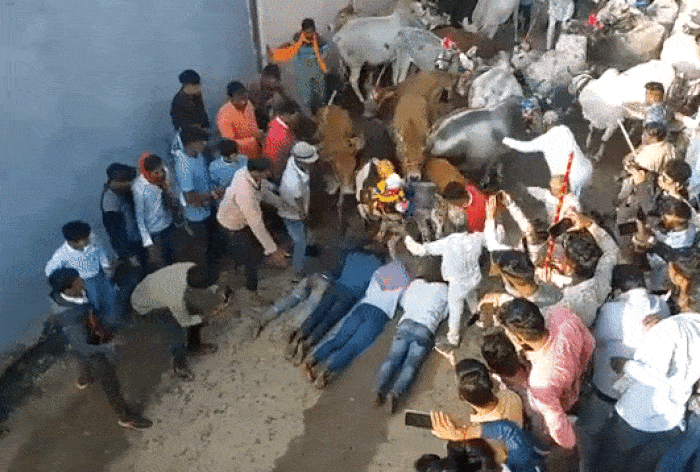 Viral Video: As part of a post-Diwali ritual, devotees in Badnagar tehsil of Madhya Pradesh let cows trample them as a part of their tradition. They believe that by doing this, their wishes will come true.
Bhopal: India is celebrating Diwali, the festival of lights, with profound religious fervour. The Badi Deepawali or Laxmi Puja was concluded yesterday, and today, people are observing Govardhan Puja. In Madhya Pradesh's Bhidavad village, residents mark this auspicious day with a unique and painful tradition. They allow cows to trample them as part of a longstanding local custom. The villagers believe that by participating in this tradition, their wishes will be fulfilled. Bhidavad village is situated in the Badnagar tehsil of Ujjain district.
Watch Here
Govardhan Puja is observed a day after Diwali and is a celebration dedicated to Lord Krishna. Devotees express their gratitude by presenting 56 varieties of vegetarian food and drinks to honor Lord Krishna.