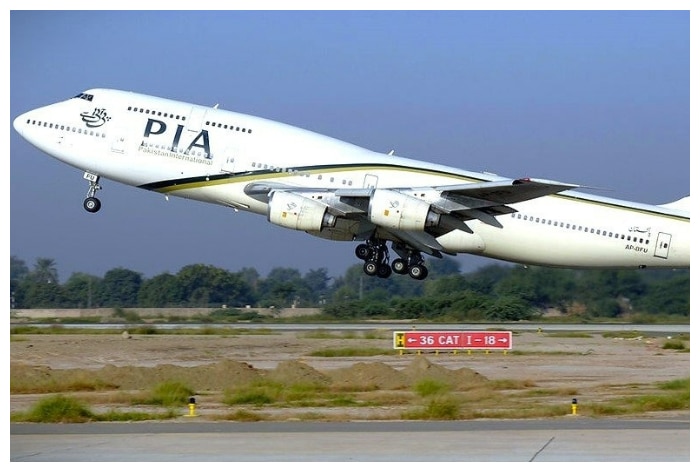 The fuel shortage for Pakistan International Airlines was caused after the state-owned Pakistan State Oil (PSO) suspended its supply over unpaid dues.
Islamabad: Pakistan International Airlines (PIA), the national carrier of Pakistan, has cancelled 48 flights, including both domestic and international routes, due to non-availability of fuel in the country. Giving details, PIA spokesperson told The Dawn that the flights were cancelled due to a limited fuel supply and operational issues. He added that the departure of some flights had been rescheduled in Pakistan.
Saying that 12 flights have been delayed, he added that 13 domestic flights and 11 of them on international routes were cancelled due to unavailability of fuel.
The PIA in a statement said the passengers of the cancelled flights were shifted to alternative flights and advised the passengers to contact the PIA customer care, PIA offices or their travel agent before arriving at the airport to check their flight status.
The PIA on Wednesday cancelled more than a dozen flights — 16 international and eight domestic flights — while some flights were expected to be delayed.
Why Pakistan Witnesses Fuel Shortage?
Primarily, the fuel shortage for PIA aircraft was caused after the state-owned Pakistan State Oil (PSO) suspended its supply over unpaid dues. At this crucial juncture, the future of the airline, which is already on the brink of collapse, remains uncertain.
The situation further deteriorated after the Pakistan government's refusal to provide Rs 23 billion in support for operational expenses, despite the national airline's request.
To run its flight operations, the PIA needs Rs 100 million a day to pay for fuel from PSO, however, with the latter demanding advance cash payments only, the airline is unable to meet this requirement, leading to more potential flight cancellations in the country.
The development comes at a time when Pakistan is facing one of the worst economic crises in history, along with political instability in the region. Apart from fuel crisis, inflation in the country is currently at a record high of 21.3 per cent.
Moreover, the Pakistani rupee has also lost about half of its value against the US dollar in the past year.
Fuel Prices Hiked in Pakistan
For the first time, petrol and diesel prices in Pakistan crossed the Rs-300 mark in September. The caretaker government, under PM Anwaarul Haq Kakar, hiked the prices of petrol and high-speed diesel (HSD) by Rs 14.91 and Rs 18.44 per litre. With the latest hike, the price of petrol is Rs 305.36, while the diesel price is Rs 311.84 per litre.