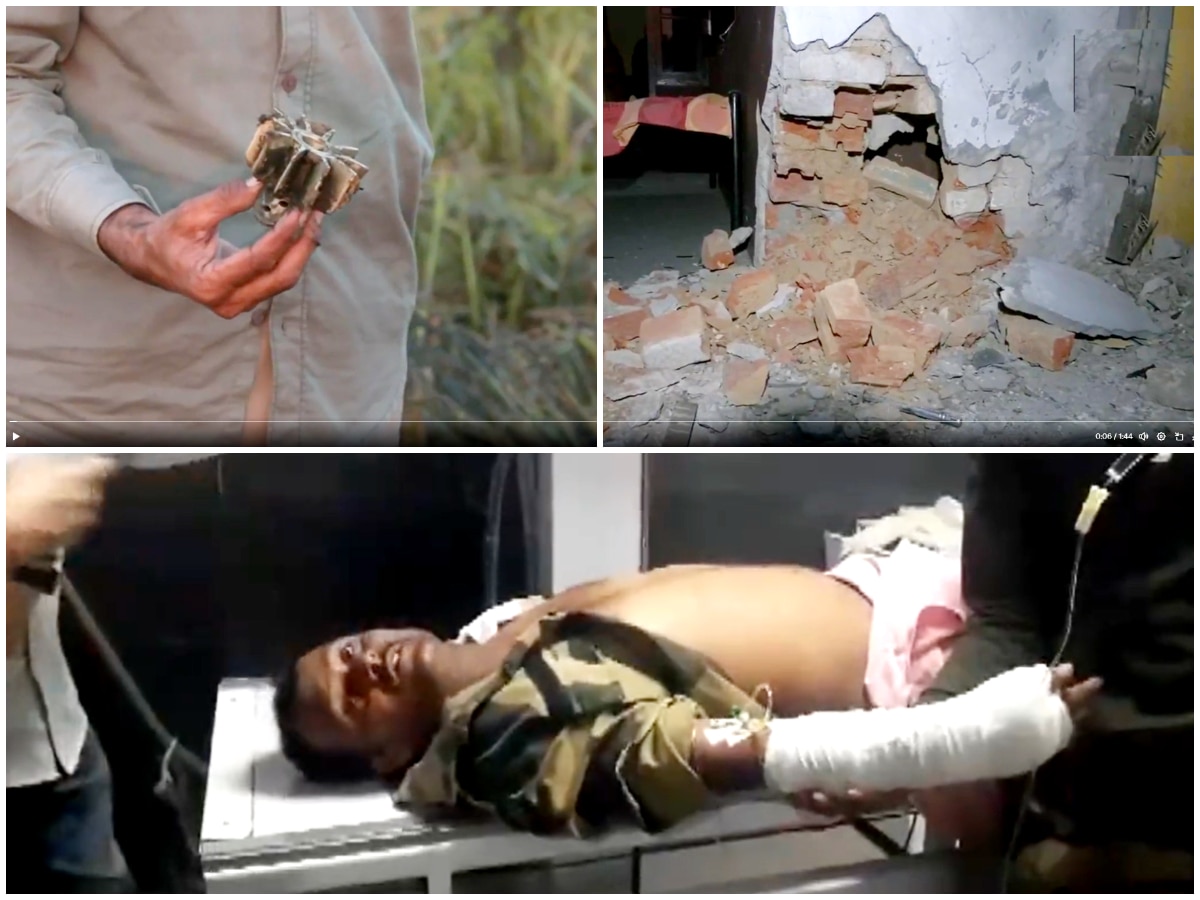 Arnia: A Border Security Force (BSF) sustained injuries in an unprovoked firing by Pakistan rangers in Jammu and Kashmir's Arnia sector on Thursday night. The jawan is out of danger and receiving medical aid at a local hospital. The Pak rangers initiated firing at around 8 pm and several mortars were shelled during the ceasefire, according to BSF. "Tonight at about 2000 hours, unprovoked firing started by Pak Rangers on BSF posts in Arnia area which is being befittingly retaliated by BSF troops," the BSF said.
In the visuals shared by new agency ANI, an explosion can be heard durign the unprovoked firing on BSF posts in Arnia area.
"The border is 1.5 km away. The fire started at around 8 p.m. Everybody is inside their homes…This happened after almost 2-3 years…," a local told ANI.
 Ceasefire Violation: Second Cease-Fire In Ten Days
This incident comes on the heels of a similar occurrence last week when two BSF personnel were injured in an unprovoked firing incident by the Rangers in the Arnia sector on October 17.
It's worth noting that there have been over a dozen instances of ceasefire violations since India and Pakistan entered an agreement on February 25, 2021, with the aim of strictly upholding all ceasefire agreements along the Line of Control (LoC) in Jammu and Kashmir, as well as in other sectors.
Ceasefire Violation: Terrorist Killed
On Thursday, as many as five Lashkar-e-Tayyiba terrorists were killed along the Line of Control (LoC) at Macchil in Kupwara district of Jammu and Kashmir. The joint operation was launched by Indian Army, Jammu and Kashmir Police and Intelligence agencies on October 26. After the operation an infiltration attempt was foiled by jawans along the LoC in Kupwara, Chinar Corps of the Indian Army said in an official statement.