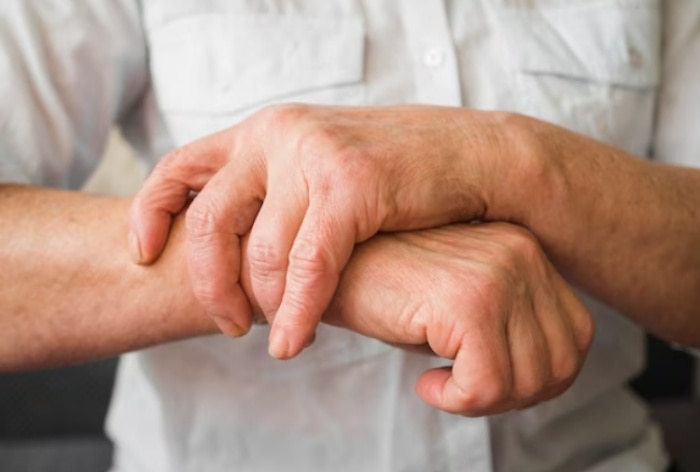 Parkinson's Disease, which is frequently thought of as an old age ailment, begins in midlife and can go undiagnosed for decades, according to the researchers.
Parkinson's Disease: Parkinson's disease mostly affects movement, but it can also affect the regions of the brain that manage cognition and memory. Dementia affects 50 to 80 per cent of Parkinson's patients. Lewy bodies, which are aberrant protein deposits, form in the brains of people with Parkinson's disease. The same deposits are seen in those who have DLB, or dementia with Lewy bodies. Parkinson's is a progressive neurological disorder which is characterized by tremors, slowed movement, impaired posture, rigid muscles, etc.  Factors like increased age, heredity, being a male, and exposure to toxins increase your chance of developing Parkinson's disease.
Parkinson's Disease May Detect Early: Study
According to Australian experts, it may be feasible to identify Parkinson's disease signals 20 to 30 years before symptoms start to manifest. The Florey Institute of Neuroscience and Mental Health, in Melbourne, claimed the use of a biomarker called F-AV-133 in conjunction with PET scans can properly detect neurodegeneration and aid in the diagnosis of Parkinson's disease. For the detection and monitoring of neurodegeneration in Parkinson's disease, a degenerative neurological condition characterized by tremors and poor motor coordination, F-AV-133 has demonstrated potential as a PET tracer.
5 Early Signs of Parkinson's Disease
Difficulty in Thinking: Cognitive issues are quite common in patients affected by Parkinson's disease. Also known as dementia, the problem occurs in the later stage of the condition. The most unfortunate thing is that dementia doesn't respond to medications.
Swallowing Problems: As the disease progresses, you will experience difficulty in swallowing. Slow swallowing can lead to saliva accumulation in the mouth, which can further cause choking or poor nutrition.
Bowel Issue: An issue with the signals travelling from your brain to your bladder and bowels causes difficulty controlling urine and bowel movements. Constipation, leaks when you laugh, exercise, or sneeze, and an uncontrollable need to urinate are all bladder and bowel issues associated with Parkinson's disease.
Disrupted Sleep: It has been found that people affected by Parkinson's disease face difficulty in sleeping. They frequently wake up at night or quite early in the morning. Also, they may sleep anytime in the morning. Doctors have found rapid eye movement in them during sleep which means they see dreams a lot. Notably, certain medications can help in this regard.
Depression: In the early stages of Parkinson's disease, patients experience depression. In a reaction to Parkinson's disease, patients feel grief. This mental condition can be permanent if not treated on time.
Notably, there is no specific test that can diagnose the condition. Your symptoms and a neurological examination can help your doctor confirm Parkinson's disease. This disease is often found to be accompanied by certain complications. Here we will tell you about them.
Good news! India.com is now on WhatsApp Channels. Subscribe today by clicking the link and stay updated with the latest news on entertainment and lifestyle. Click here!