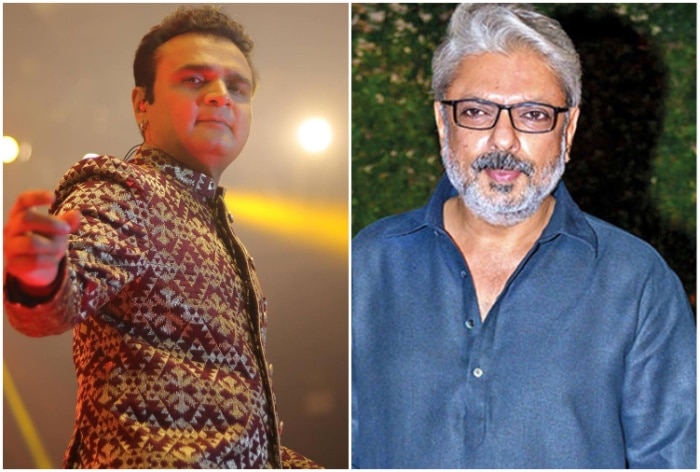 Playback singer Parthiv Gohil recalled his experience working with Sanjay Leela Bhansali and his upcoming Nesco event 'Rangilo Re' in an exclusive conversation with india.com

Parthiv Gohil is a playback singer who rose to fame in Indian films like Devdas, Saawariya and Saheb Biwi Aur Gangster. He is a well-known figure in Gujarati cinema with hit songs like 'Aasmani', 'Thai Jashe' and more. The actor performed at Nesco Centre during 'Rangilo Re' for a dandiya festival on Sunday. In an exclusive interview, Gohil recalled working for Sanjay Leela Bhansali and expressed his thoughts on recreational music.
Parthiv Gohil On His Experience Working With Sanjay Leela Bhansali
Talking about his experience with Sanjay Leela Bhansali on Devdas, Parthiv Gohil said, "When I started my journey and as a singer when I won a reality show like any other singer I dreamt of singing in a movie. At that time I was travelling abroad, I was in the USA and watched the first-day show of 'Hum Dil De Chuke Sanam'. When I saw that I really wanted to work with such movie filmmakers. When I came to Mumbai I went to Ismail Darbar I said I wanted to work with you and then he introduced me to Sanjay Leela Bhansali (sic). "
Parthiv Gohil also expressed his gratefulness towards Sanjay Leela Bhansali and he added, "I was so honoured that he took me in his creative team and that's when he was preparing for 'Devdas'. He gave me the opportunity to work with Monty Sharma and I sang in this film. After that, I also sang for the movie 'Saawariya' which was Ranbir Kapoor's first film (sic)."
Parthiv Gohil also talked about having a wonderful learning experience as he said, "So I learned from him that it is very different to sing on stage and to create new music for movies and to create a soundtrack for a particular scene or any song. When it is created it is like giving birth to a new person. Since I learned from him I will always be thankful to him for this (sic)."
Parthiv Gohil On Experimenting With Old Songs
As Bollywood continues to recreate old songs Parthiv Gohil expressed his thoughts on the remix trend. He thinks there is nothing wrong in recreating old songs but it is equally important to keep making fresh music. "It is good to have a young perspective on old and classic music. As an artist, I always like creating music with different arrangements. It is always good to reproduce old in a new format but it is also important to keep creating new music and new lyrics to give freshness," he concluded.
Parthiv Gohil won hearts with his performance at India's largest indoor dandiya festival 'Rangilo Re' at Nesco Center. The playback singer keeps on recreating Gujarati folk music and this event will be a celebration of different dialects of Gujarati music.