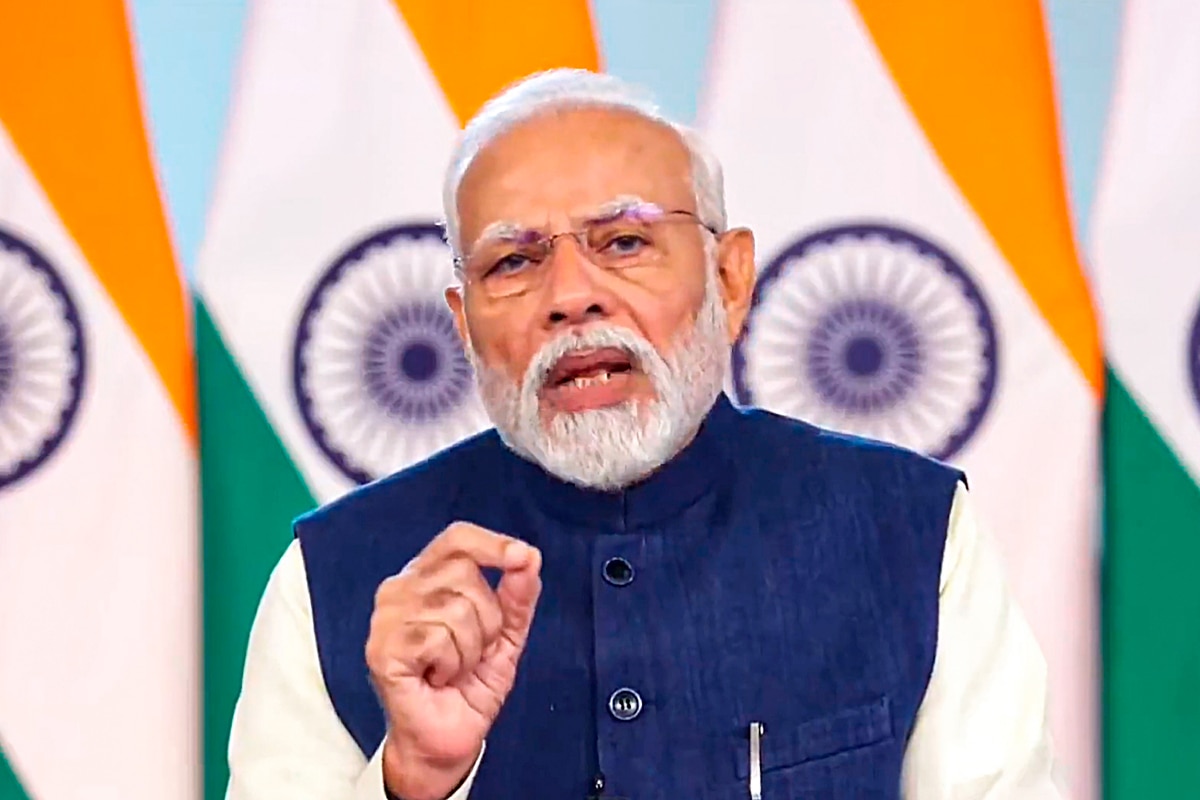 "I was seen singing a Garba song. It seemed very real," said PM Modi.
PM Modi's Deepfake Video: Prime Minister Narendra Modi on Friday raised serious concerns over deep fake videos and the misuse of artificial intelligence (AI) for creating such misleading and mischievous content. PM Modi also mentioned a deep fake video of him doing Garba. "I recently saw a video in which I was seen singing a Garba song. It seemed very real. There are many other such videos online," said PM Modi flagging the misuse of artificial intelligence for creating deepfake videos, calling it a "big concern."
Watch PM Modi's Video
#WATCH | PM Modi says, " …There is a challenge arising because of Artificial Intelligence and deepFake…a big section of our country has no parallel option for verification…people often end up believing in deepfakes and this will go into a direction of a big challenge…we… pic.twitter.com/akT17qGNGO

— ANI (@ANI) November 17, 2023
ChatGpt Team
He also said that he has asked the ChatGpt team to flag deep fake content and issue a warning when such content is circulated on the internet.
PM Modi was addressing journalists at BJP's Diwali Milan programme at the party's headquarters in Delhi where he asked the media to educate people about the issue. "During the times of Artificial Intelligence, it is important that technology should be used responsibly," he said and emphasised that deepfakes could cause chaos in society. He urged citizens and the media to be vigilant.
To recall, deepfake videos of actors Rashmika Mandanna, Katrina Kaif, and Kajol went viral on social media which has evoked a huge outrage.
Bollywood superstar Amitabh Bachchan on 5 November raised his concerns regarding a deepfake video going viral on the internet featuring actor Rashmika Mandanna. The video shows the actor wearing a black swimsuit and cycling shorts while entering a big elevator.
Law Against Deepfakes In India
In case of deepfake crimes, that involve capturing, publishing, or transmitting a person's images in mass media, violating their privacy section 66E of the IT Act of 2000 is applicable. This offense is punishable with imprisonment of up to three years or a fine of up to Rs. 2 lakh, reports bqprime.com.
Minister of State for Electronics and Information Technology of India Rajeev Chandrasekhar said, "Under the IT rules notified in April, 2023 – it is a legal obligation for platforms to: ensure no misinformation is posted by any user AND, ensure that when reported by any user or govt, misinformation is removed in 36 hrs. If platforms do not comply with this, rule 7 will apply and platforms can be taken to court by aggrieved person under provisions of IPC."