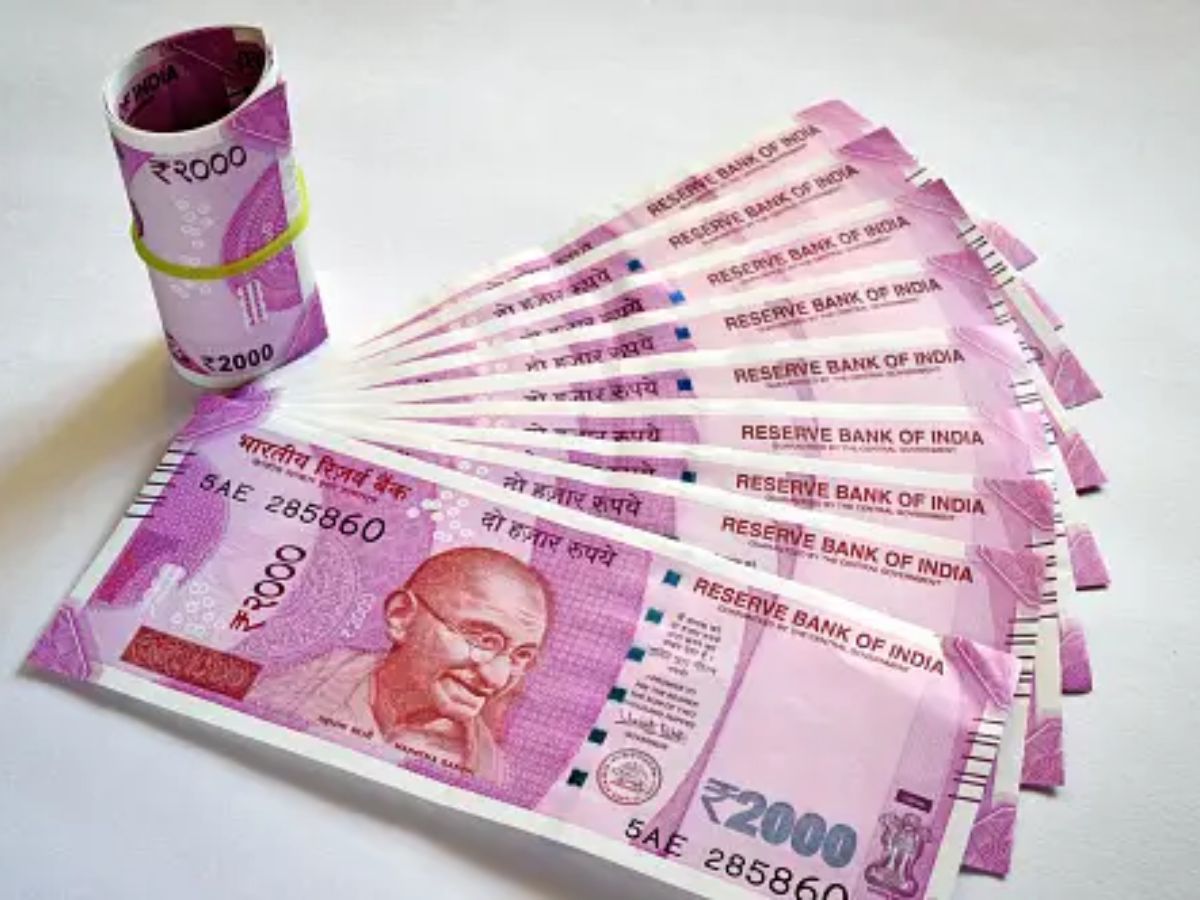 Earlier this year, the govt announced withdrawal of Rs 2000 bank notes from circulation after which people rushed to exchange the currency. The last date for exchange is over but do you still have the high-denomination currency? Know how you can exchange it..
New Delhi: Earlier this year in May, the government announced that Rs 2000 bank notes will be pulled out of circulation and that the people will be able to exchange the currency from all bank branches in the country. Initially, the last date for Rs 2000 Notes exchange was September 30, 2023 but that was later extended to October 7, 2023. Now, the opportunity to exchange notes is not available at any other bank but the Reserve Bank of India (RBI). The facility to exchange the high-denomination currency is still available at 19 issue offices of the RBI. This is the reason why a long queue was seen outside the RBI's regional office in Chandigarh, with people coming from far and wide from Himachal Haryana and Punjab to exchange their Rs 2000 notes.
Where Can Rs 2000 Notes Still Be Exchanged?
The window for deposit and or exchange of the Rs 2,000 banknotes continues to be available at the 19 issue offices of RBI. Those 19 RBI Issue Offices are in Ahmedabad, Bangalore, Belapur, Bhopal, Bhubaneswar, Chandigarh, Chennai, Guwahati, Hyderabad, Jaipur, Jammu, Kanpur, Kolkata, Lucknow, Mumbai, Nagpur, New Delhi, Patna and Thiruvananthapuram. Members of the public are also requested to avail the facility of sending the Rs 2,000 banknotes through post offices of India Post.
Rs 10,000 Crore Of 2000 Notes Still In Circulation: RBI
As per the latest Reserve Bank of India data, only about Rs 10,000 crore (or less than 3 per cent) of the currency notes remained in circulation. This essentially meant over 97 per cent of the total value of Rs 2,000 banknotes were back in the banking system. The total value of Rs 2000 banknotes in circulation was Rs 3.56 lakh crore at the close of business on May 19, 2023 – the date on which RBI decided to withdraw the banknote.
The Rs 2000 denomination banknote was introduced in November 2016, primarily to meet the currency requirement of the economy in an expeditious manner after the withdrawal of the legal tender status of all Rs 500 and Rs 1000 banknotes in circulation at that time. The objective of introducing Rs 2000 banknotes was met once banknotes in other denominations became available in adequate quantities. Therefore, the printing of Rs 2000 banknotes was stopped in 2018-19.