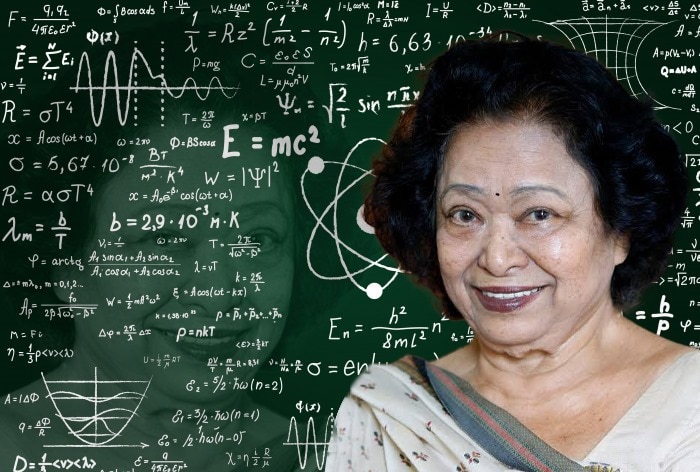 Remembering Shakuntala Devi on her birthday, here are some of her remarkable achievements.
What a machine couldn't do, Shakuntala had achieved that feat. Regarded as the human computer, she was a prodigy whose brilliance was simply unsurpassable. Born on November 4, 1929, Devi was an Indian mathematician who earned a spot at world records for her incredible mental maths capabilities that made jaws drop.
Hailing from Bengaluru, Karnataka, Devi was born into a Brahmin family. Her father, a trapeze artist, discovered her talent to memorise numbers when she was three years old.
She wrote the book The World of Homosexuals, which is considered the first study of homosexuality in India. She saw homosexuality in a positive light and is considered a pioneer in the field
SHAKUNTALA DEVI'S 5 REMARKABLE MILESTONES
Known as the Human-computer, she holds a GWR to her name. In 1980, she correctly multiplied two 13-digit numbers in just 28 seconds at Imperial College London. The feat, also included in her obituary, earned her a place in the 1982 edition of the Guinness Book of World Records. It was even more remarkable because it included the time it took Devi to recite the 26-digit solution. (The numbers, selected at random by a computer, were 7,686,369,774,870 and 2,465,099,745,779. The answer was 18,947,668,177,995,426,462,773,730.)
At the age of six she demonstrated her arithmetic abilities at the University of Mysore.
In 1960, Devi married Paritosh Banerji. They divorced years later, and the 2001 documentary "For Straights Only" claimed the marriage fell apart because Banerji was gay. Devi said in the documentary that she set out to learn more about the challenges faced by L.G.B.T.Q. individuals to promote wider acceptance. In 1977, she wrote "The World of Homosexuals."
According to a report by the New York Times, Perhaps because of her fascination with numbers, Devi tried her hand at astrology, which is highly revered in Indian culture. "Personal Astrologer of Presidents, Prime Ministers, Royalty, Movie Stars and Top Business Tycoons of the world is now available for Astrological Consultations" a newspaper ad claimed at the time.
When Devi stopped touring the world doing shows featuring her arithmetic prowess, she wrote several books on math and her techniques, including "Puzzles to Puzzle You," "Super Memory: It Can Be Yours" and "Mathability: Awaken the Math Genius in Your Child."
shakuntala Devi travelled the world showcasing her talent which astonished everyone. Because of her unbelievable talent that left a machine confused, was also observed for a psychological observation.