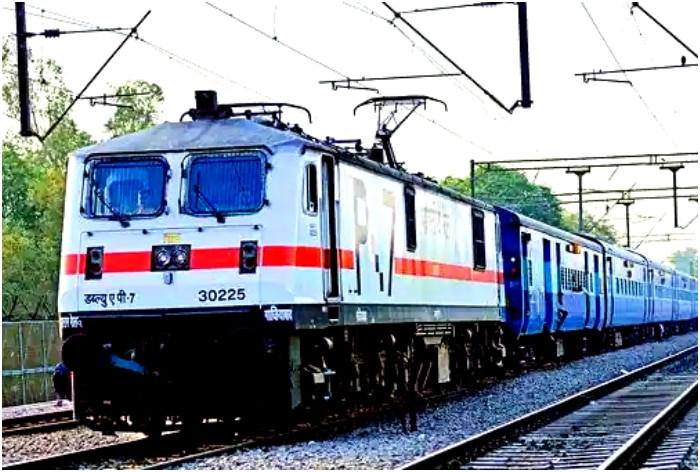 The southern railways has saved approximately Rs 10 crore by using latest technology.
New Delhi: The Southern Railways is saving a significant amount of money by using the latest technologies, such as conducting drone surveys and utilising Google Earth Pro software. Through the utilisation of these cutting-edge technologies and the data they provide, the Railways has effectively prevented wastage of money, according to Southern Railway General Manager R N Singh. While addressing the gathering at a vigilance awareness seminar themed "Say No to Corruption; Commit to the Nation," Singh stated that the use of the latest technology has helped avoid economic losses amounting to approximately Rs 10 crore in the current financial year.
"Use of cutting-edge tools like drone surveys, Google Earth Pro software, staff monitoring via exclusive access to hand-held terminals (tablets), freight operations information systems and passenger reservation information management enhanced systems by the vigilance has prevented economic losses amounting to approximately Rs 10 crore in the current financial year," Singh stated.
Southern Railways Saved Rs 10 Crore
The event was organised to mark Vigilance Awareness Week at Southern Railway headquarters on Wednesday. The Southern Railway, by using these tools and utilising their data, has successfully prevented losses of approx. Rs 10 crore in the current financial year. The railway has utilized tools like – Google Earth Pro software, handheld terminals, drone surveys, and information management systems to enhance vigilance and prevent corruption.
Director V Kamakoti from the Indian Institute of Technology (IIT-M) also emphasised the significance of advanced technologies in various companies. Tools such as Artificial Intelligence (AI), big data, and blockchain for digital transformation are literally transforming the workflow and benefitting big companies including the Southern Railways.
Techno-Management Fest – ATMoS
BITS Pilani's Hyderabad campus is gearing up to host its annual techno-management fest, known as ATMoS. The event is scheduled from November 3 to 5 with the theme is 'Neural Nexus,' and it anticipates drawing an audience of more than 20,000 attendees from 800 colleges across the country.
The event will showcase various events, including a robotics competition, drone racing leagues, and workshops covering IoT, ML, and AI. Notably, celebrity guests such as Nani, Mrunal Thakur, Gaurav Chaudhary, and Sabeer Bhatia are set to grace the occasion. The student organizers of the event describe it as an opportunity to witness the forefront of technological innovation.
At the Bhel Trichy complex, the inauguration of Vigilance Awareness Week aims to promote strong work ethics and a commitment to the rule of law among employees. The general manager emphasised the significance of fairness and transparency when engaging with stakeholders and encouraged employees to set a precedent in the fight against corruption. The week-long event includes various activities like panel discussions, debates, essay and slogan writing, as well as poster-making competitions, all designed to raise awareness about vigilance. The awareness week is scheduled to run until November 5th.