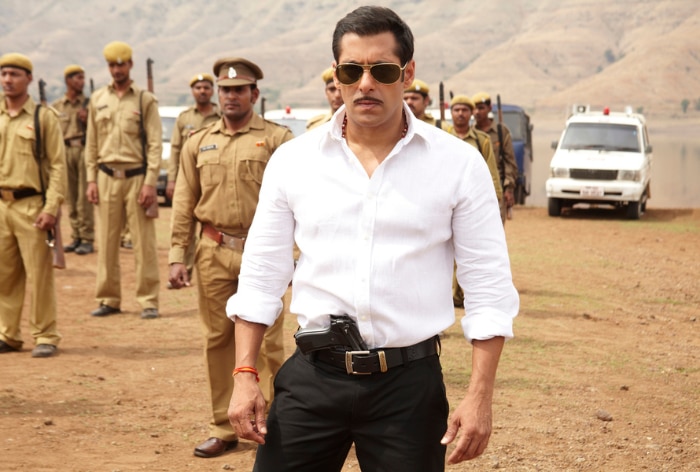 Bollywood megastar Salman Khan wasn't the first choice of the filmmaker Abhinav Kashyap for the role of Chulbul Pandey in the movie Dabangg.
The character Chulbul Pandey from the movie Dabangg received much love and appreciation for the role played by Salman Khan. Although his style and performance in the movie went on to become a superhit and left an impact among Bollywood fans. But did you know film director Abhinav Kashyap was never the first choice of Salman Khan to be cast as Robinhood Chulbul Pandey in Dabangg?
The Dabangg director had two other actors to play the role of cop as Chulbul Pandey in Dabangg. It was Arbaaz Khan who first suggested Salman Khan's name as the antagonist to Abhinav Kashyap. Salman Khan's brother spoke in an interview. He stated that Abhinav's first choice was either Irrfan Khan or Randeep Hooda to cast the role of Chulbul Pandey in Dabangg. Who could have imagined Irrfan Khan featuring as a Robinhood cop that Salman played brilliantly in Dabangg? Or Randeep Hooda saying the iconic dialogue of "swagat nahi karoge humara?" Arbaaz Khan said, "When Abhinav narrated the script to me, I asked him why he wasn't offering me the role of the Robin Hood cop. But more than Chulbul, he saw me as Makkhi, which was an extension of my role in Jaane Tu… Ya Jaane Na. He was looking to cast Randeep Hooda or Irrfan Khan as the lead then but neither of them had been finalised. I offered to produce the film for him and asked him what if we got Salman on board as Pandey ji. He was instantly excited and things quickly fell in place."
Dabangg featured prominent co-stars like Sonakshi Sinha, Sonu Sood, Vinod Khanna, and Dimple Kapadia who played a crucial role in the film. However, after the release of the movie it made a box office collection of Rs 215.00 crores worldwide. The movie was not only popular because of its songs rather it was known for the dialogues like "swagat nahi karoge humara", "thapad se darr nahi laagta sahab, pyaar se laagta"
Salman Khan's Upcoming Film:
Salman Khan eagerly awaits the release of Tiger 3, which is directed by Maneesh Sharma and features Katrina Kaif and Emraan Hashmi. Tiger 3 is expected to hit theaters on November 12, 2023. In addition, Shah Rukh Khan plays Pathaan, while Hrithik Roshan makes a brief appearance as Kabir.