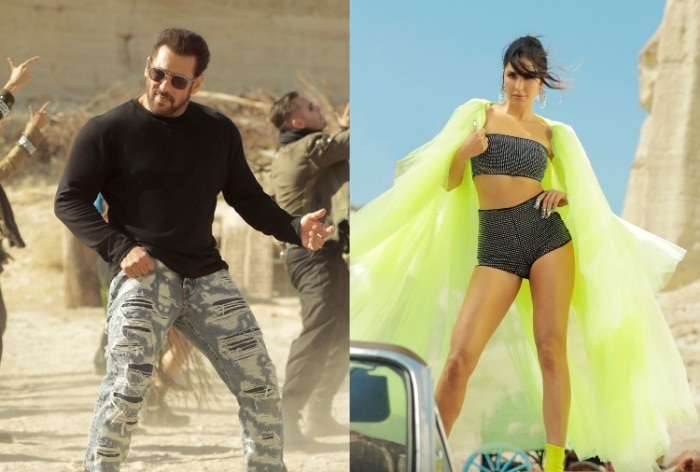 Tiger 3: Maneesh Sharma recently said that audiences will be surprised to witness Salman Khan-Katrina Kaif's 'big screen spectacle' on Diwali 2023.
Tiger 3: Tiger 3 has created a lot of curiosity among movie buffs with its posters, teaser and trailer. Cinephiles are looking forward to experience Yash Raj Films' extravaganza full of high-octane action, grand VFX, peppy music and foreign locations on the silver-screen. The Salman Khan-Katrina Kaif starrer spy action-thriller is a sequel to Tiger Zinda Hai and will set the narrative for Hrithik Roshan-Jr NTR starrer War 2. For the unversed, Salman's Tiger franchise, Hrithik's War series and Shah Rukh Khan-Deepika Padukone's Pathaan are all part of YRF's spy universe. Filmmaker Maneesh Sharma, who has directed Tiger 3 called the film a "Big screen spectacle" in a recent interview.
WATCH TIGER 3 VIRAL PROMO:
MANEESH SHARMA CALLS TIGER 3 'BIGGEST SPECTACLE' OF 2023
In an interaction with Hindustan Times, Maneesh said, "We built the teaser and the trailer of Tiger 3 to show how Tiger's story moves forward but you haven't even seen 1 per cent of what we have in store – we're saving the best for the big screen! Around 50-60 percent of the film are action sequences of great scale and we wanted to just give you a small peek into what you can expect. We want that surprise and the euphoria you feel when you're watching something you didn't even expect." He further added, "When you have a film like Tiger 3, it is important that you hold back and keep building anticipation. Imagine if we'd just given everything away already! That's why we made sure that some of our most exciting sequences don't even show up on the trailer so that Tiger's fans can gasp and whistle and scream in the halls." Maneesh also told, "Tiger 3 is a big screen spectacle and we want people to come in and be thoroughly surprised. We want them to have a 'Diwali Dhamaaka' this year when Tiger 3 comes roaring into cinemas. If we can do that, well, that's what will give the team of Tiger 3 most joy."
WATCH TIGER 3 VIRAL TRACK 'LEKE PRABHU KA NAAM':
Recently, Katrina's Hamam fight scene co-star Michelle Lee opened up about the epic action sequence while speaking to HT and told, "Katrina was as graceful and professional as can be. She worked really hard on getting the movements precise and making sure all the movements flow. It was clear she had experience in choreography so it was super easy to work with her. We worked up a sweat!" She also said, "One of the main challenges was definitely the wardrobe! Our towels needed to stay in the proper place and with so much movement and fight choreography, it was definitely a challenge. We ended up having the towels sewn closed at certain points and that helped a lot." The Tiger 3 actress further pointed out, "Another challenge was striking each other in the perfect amount of distance so that it looks close enough to be dangerous and strong but far enough to not actually hurt each other. Can you imagine if I actually got her?! But I'm a professional lol. So things went smoothly, neither of us got hit so we just had to make it work for the camera."
Tiger 3 also stars Emraan Hashmi as the main antagonist. SRK as Pathaan makes a special appearance in the espionage actioner releasing on November 12, 2023.
Good news! India.com is now on WhatsApp Channels. Subscribe today by clicking the link and stay updated with the latest news on entertainment and lifestyle. Click here!