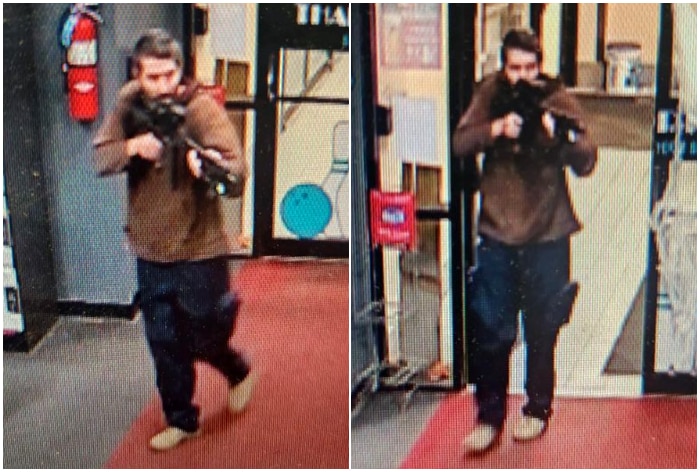 At least 16 people are dead in multiple shooting incidents in Lewiston's Maine on Wednesday night.
Maine: A shocking incident has occurred in the United States's Maine, where at least 16 people were killed and more than 50 were wounded in a mass shooting on Wednesday, as reported by CNN, citing multiple law enforcement sources. Authorities were called to Sparetime Recreation on Mollison Way a little after 7:15 p.m. following a report of an active shooter situation, as per a report from the local daily, The Sun Journal. Shortly thereafter, additional reports of a shooting emerged, this time at Schemengees Bar & Grille Restaurant on Lincoln Street.
Lewiston's public information officer, Derrick St. Laurent, informed the outlet that a third shooting incident was reported at the Walmart Distribution Center on Alfred A Plourde Parkway at around 8:15.
Maine State Police spokesperson Shannon Moss has asked residents to take shelter in place.
"There is an active shooter situation in the city of Lewiston. Law enforcement is asking people to shelter in place. Please stay inside your home with the doors locked," she said.
"If you see any suspicious activity or individuals, please call 911."
Maine Shooting: Authorities Issued Photo Of Armed Man
The sheriff's office in Androscoggin County, Maine, issued photos of an armed man, and urged people to identify the individual.
"Law enforcement in Androscoggin County are investigating two active shooter events. We are encouraging all businesses to lock down and or close while we investigate. The suspect is still at large," the sheriff's office said in a post on Facebook.

Some videos were circulated on social media showed massive police presence at the scene. Lewiston Public has been placed under lockdown.
"All, please get to a safe place if you are at or near a school for conferences we are going into lockdowns," stated Lewiston Public Schools Superintendent Jake Langlais.
"I will provide more information as soon as it is available and appropriate. Right now, we need to let law enforcement do what they need to do."
Maine Shooting: US President Briefed
The White House stated on Wednesday evening that President Joe Biden has been briefed about the incident.
"The President has been briefed on what's known so far about the mass shooting in Lewiston, Maine and will continue to receive updates."
Governor Janet Mills posted on X that she was aware of the situation and urged "all people in the area to follow the direction of State and local enforcement. I will continue to monitor the situation and remain in close contact with public safety officials."
(Note: This is a developing story and will be updated)