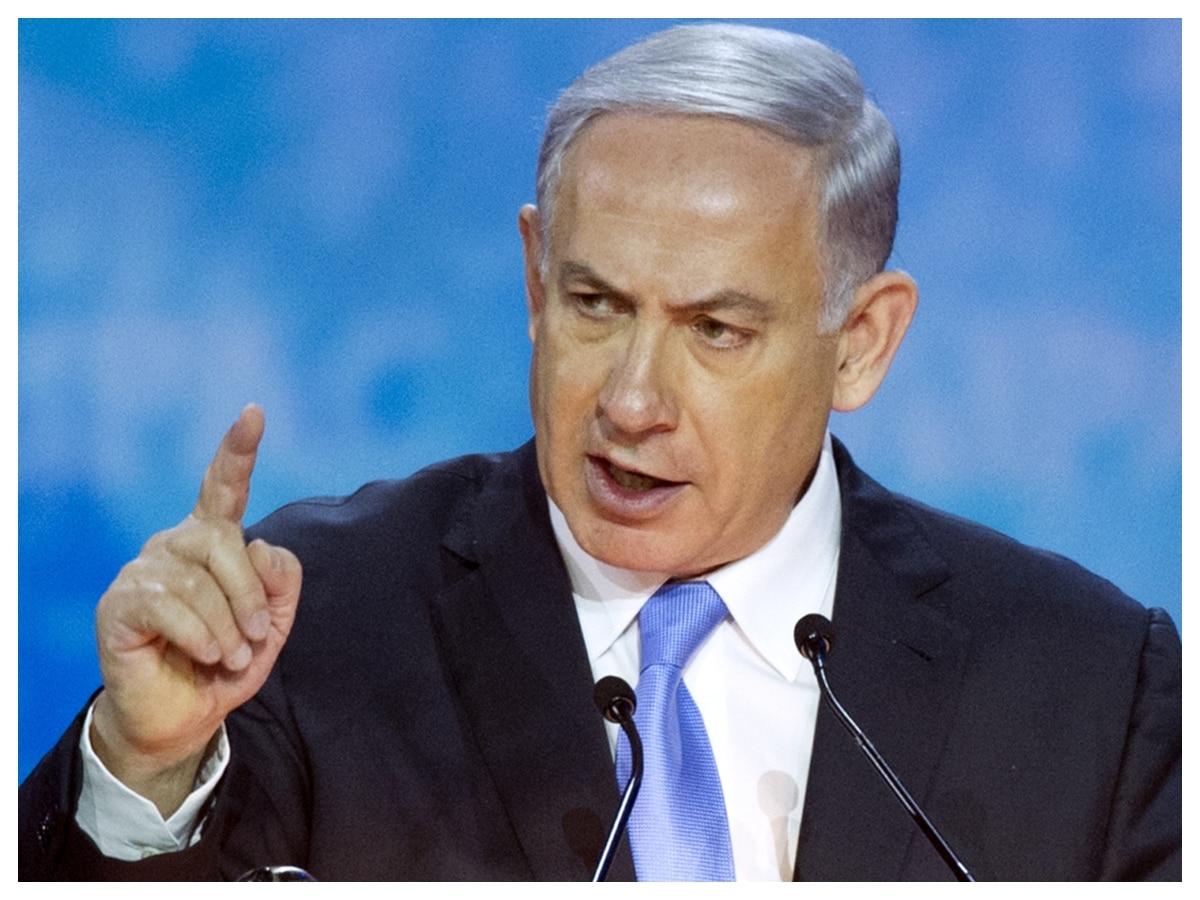 About 2,700 people have been reported missing and are thought to be possibly trapped or dead under the rubble.
New Delhi: In a stern message, Israeli Prime Minister Benjamin Netanyahu on Saturday again rejected growing international calls for a ceasefire. PM Netanyahu said the battle to crush Gaza's ruling Hamas militants will continue with "full force". At a press conference with defence minister Yoav Gallant and minister Benny Gantz, Netanyahu also urged the leaders of Arab nations to come out against Hamas.
A cease-fire would be possible only if all 239 hostages held by militants in Gaza are released, Netanyahu said in a televised address. The Israeli leader also insisted that after the war, now entering its sixth week, Gaza would be demilitarized and Israel would retain security control there. Asked what he meant by security control, Netanyahu said Israeli forces must be able to enter Gaza freely to hunt down militants.
He also rejected the idea that the Palestinian Authority, which currently administers autonomous areas in the Israeli-occupied West Bank, would at some stage control Gaza. Both positions run counter to post-war scenarios floated by Israel's closest ally, the United States. Secretary of State Antony Blinken has said the U.S. opposes an Israeli reoccupation of Gaza and envisions a unified Palestinian government in both Gaza and the West Bank at some stage as a step toward Palestinian statehood.
For now, Netanyahu said, "the war against (Hamas) is advancing with full force, and it has one goal, to win. There is no alternative to victory."
Pressure was growing on Israel after frantic doctors at Gaza's largest hospital said the last generator had run out of fuel, causing the death of a premature baby, another child in an incubator and four other patients. Thousands of war-wounded, medical staff and displaced civilians were caught in the fighting.
CASUALTIES RISE
More than 11,070 Palestinians, two-thirds of them women and minors, have been killed since the war began, according to the Health Ministry in Gaza, which does not differentiate between civilian and militant deaths. About 2,700 people have been reported missing and are thought to be possibly trapped or dead under the rubble.
At least 1,200 people have been killed in Israel, mainly in the initial Hamas attack, Israeli officials say. The military on Saturday confirmed the deaths of five reserve soldiers; 46 Israeli soldiers have been killed in Gaza since the ground offensive began.
Nearly 240 people abducted by Hamas from Israel remain captive.