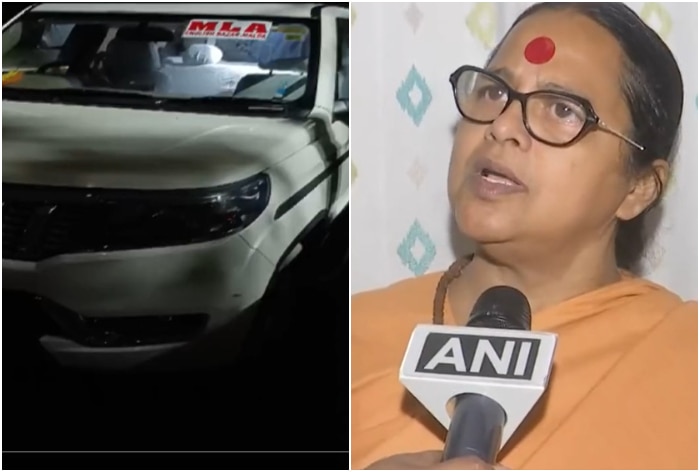 Siliguri: BJP MLA Sreerupa Mitra Chaudhury has alleged that her car was attacked by what she referred to as Trinamool Congress (TMC) 'goons' on Friday night in the vicinity of Siliguri's Milki police outpost. According to Chaudhury, the incident took place in the English Bazar area while she was enroute from the Manek Chowk constituency after visiting visits party workers' homes. She reported that four people on motorcycles targeted her vehicle.
"Last night, I had visited the homes of party workers in Manek Chowk constituency. At around 10.45 pm, I was returning back from there. In the English Bazar area, a loud noise was heard from the back of the car… We saw that the rear glass of the car was completely smashed… Fortunately, I was not hurt… My security caught two people there. The PSO with me said that there were 4 people on the bike who hit the car, and two of them escaped… Police reached the spot… The father of one of the people caught also came there. His name was Mudassir Rehman. He said that his brother, Juel Siddiqui Rehman, is a member of the District Council… Juel's brother's son was one of the attackers, his name is in the report… Juel Siddiqui Rehman is an elected leader of the TMC..," Chaudhury said.
In July this year, BJP leader Ajoy claimed that Trinamool Congress workers allegedly attacked him during his visit to the counting centre at Dinhata Higher Secondary School. In a video people seen attacking his convoy with bamboo sticks during his visit. The incident took place before the Panchayat Elections in the district.