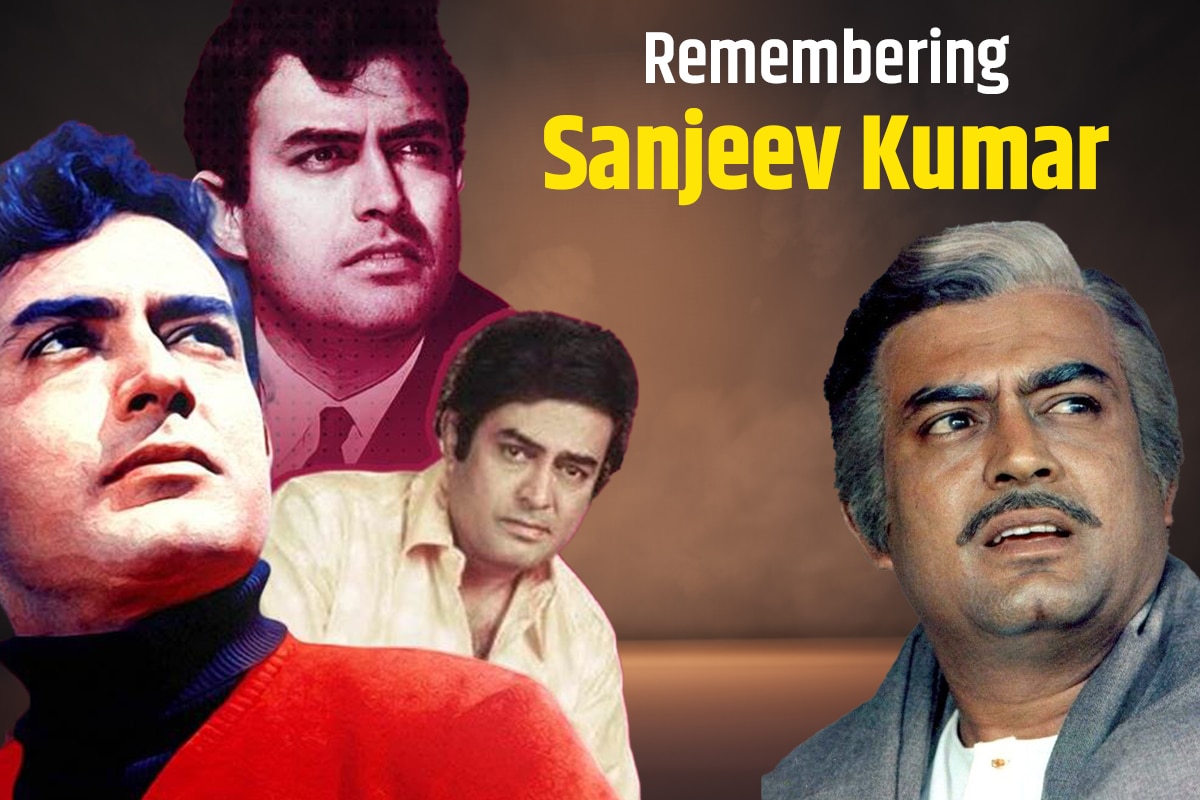 Remembering Sanjeev Kumar on His Death Anniversary: Veteran Actor Who Transcended Age and Genre, Both On and Off the Screen
Sanjeev Kumar, the versatile and acclaimed actor of Hindi cinema, is remembered not only for his exceptional acting prowess but also for a chilling prophecy he made about his own life. In an era dominated by superstars like Rajesh Khanna, Dharmendra, Amitabh Bachchan, and others, Sanjeev Kumar stood out by portraying characters that defied his age. He fearlessly embraced the roles of elderly men, even playing a grandfather or father to his contemporaries and leading ladies.
Harihar Jethalal Jariwala, affectionately known as Hari Bhai in the industry, was a man of many talents. He was not just an actor but a visionary who could foresee his own fate. Hanif Zaveri, the author of "An Actor's Actor: The Authorised Biography of Sanjeev Kumar," revealed an eerily prescient conversation between Sanjeev Kumar and the famous actress Tabassum. She had asked him why he readily accepted the roles of older men when he was still young. His response was both shocking and unsettling, as he quipped, "I'm not going to turn old, as I will not live beyond 50, much like the men in my family. So, I might as well experience old age on screen."
This seemingly casual remark would later prove to be a haunting prediction. Sanjeev Kumar, who had etched his name in the annals of Indian cinema with his remarkable performances, tragically passed away on November 6, 1985, at the age of 47 due to a heart attack. His prophecy had become a heart-wrenching reality. It's worth noting that all the men in his family, including his grandfather, father, and younger brother Nikul, had met their demise before reaching the age of 50. It was as if an ominous curse loomed over his family, or perhaps it was the unfortunate fate of many Indian men predisposed to heart attacks.
After his first heart attack, Kumar underwent a bypass in the US. However, at the age of 47, he suffered a massive heart attack, which resulted in his death. His other brother Kishore died six months later.
Born in 1938, Sanjeev Kumar's career spanned over two decades, during which he delivered exceptional performances in numerous films. His ability to transform into characters of various age groups, emotions, and backgrounds was unparalleled. Whether he portrayed a lovable grandfather, a caring father, a romantic hero, or a tragic figure, he did so with remarkable authenticity and conviction. His portrayal of Thakur Baldev Singh in the iconic film Sholay (1975) remains etched in the memories of Indian cinema enthusiasts. He brought a sense of vulnerability and gravitas to his character that elevated the film to legendary status. Sanjeev's double role in the film Angoor (1982) was listed among the 25 best acting performances of Indian cinema by Forbes India on the occasion of celebrating 100 years of Indian Cinema.
He also delivered memorable performances in films like Dastak (1970), Koshish (1972), Arjun Pandit (1976), Trishul (1978), and Hero (1983) to name a few.
Despite his relatively short life, he left a lasting legacy through his work, earning accolades and awards that celebrated his immense talent.