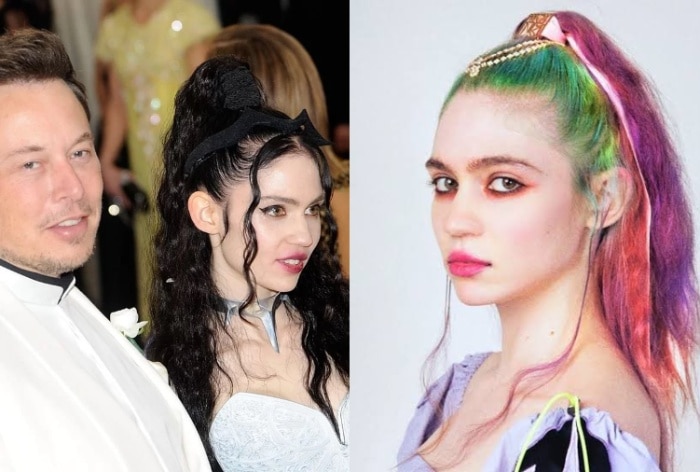 Canadian Musician Grimes sued ex boyfriend Elon Musk for parental rights of their three children. Here is all about the songwriter and what exactly led to the lawsuit.
Billionaire Elon Musk is sued by his ex-girlfriend Grimes over parental rights of their three children. Grimes filed a petition to 'Establish Parental Relationship' in San Francisco Superior Court as reported. The duo started dating in 2018 on and off until they officially split in the year 2021. All seemed normal until things turned ugly when Grimes claimed that Elon didn't let her see their children.
WHO IS GRIMES?
Claire Elise Boucher better known by her stage name Grimes is a Canadian singer, songwriter, and record producer. She was born on March 17, 1988 in Vancouver, Canada. She started recording her own experimental music while she attended McGill University in Montreal where she pursued a Bachelor of Arts and Science program. However, she dropped her degree in between and got involved in the underground music scene.
Boucher debuted with her album 'Geidi Primes' followed by her second album 'Halfaxa' in 2010. She received widespread praise through her third album Visions (2012) and its singles "Genesis" and "Oblivion". In 2013, Grimes was awarded the Webby Award for Artist of the Year.
ELON MUSK AND GRIMES'S LOVE STORY
Elon-Grimes's love story is just like the movies. Living in the digital, there is no surprise that the story began on social media platform Twitter now renamed as 'X'. Musk cracked a joke about artificial intelligence until he realised Miss Boucher had bashed him through the Rococo Basilisk character from her 'Flesh Without Blood' music video.
According to a 2018 report, Elon and Grimes got together and made their first public appearance together at the Met Gala the same year. Later, the CEO of Tesla, expressed his love for Grimes and said,  "wild fae artistic creativity and hyperintense work ethic."
The news of their on-and-off relationship came out several times until 2020. Grimes announced she was expecting her first child with Elon Musk whom they named 'X Æ A-12 Musk.' Later they had a baby girl named Exa Dark Sidrael via surrogacy and had another son named Techno Mechanicus. Their love story ended when they officially broke up in September 2021.
Grimes Filed a Lawsuit Against Elon Musk
Initially, Grimes took to X (formerly known as Twitter) and wrote a tweet to Walter Isaacson, who wrote Musk's biography, pleading with him to "tell Elon to let me see my son or plz respond to my lawyer."
Although she instantly took down the post. A few weeks later Grimes filed a lawsuit against Elon Musk for Parental Rights in the San Francisco Superior Court.