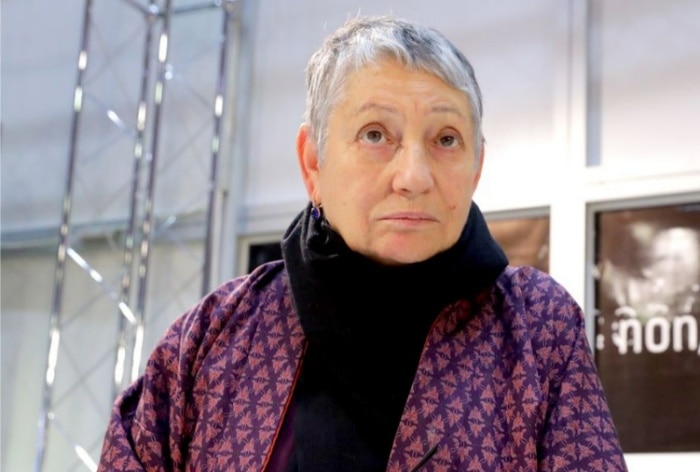 Russian novelist and short-story writer Lyudmila Ulitskaya has received praise from critics for her contemporary works.
Nobel Prize 2023: Every year, six Nobel Prizes are given out to honour individuals or groups that have made significant contributions to their respective fields. This year, 351 people have been nominated for the Nobel Peace Prize. Since 2016, when 376 candidates were selected, this is the second-highest number of individuals. The oddsmakers' top picks for this year's peace award are Russian activist Alexey Navalny and Ukrainian President Volodymyr Zelensky. Lyudmila Ulitskaya is one of the strongest contenders for the Nobel Prize in Literature. Russian author, translator, screenwriter, television host, and public personality Lyudmila Ulitskaya works in all of these fields.
Who is Lyudmila Ulitskaya, The Nobel Prize Contender in Literature?
Lyudmila Ulitskaya was born in Davlekanovo, Russia, in 1943, and spent her early years there. Her academic career at Moscow State University began in the Department of Biology, but her love of literature inspired her to join a Jewish play theatre, which launched her literary career.
Ulitskaya's parents were both scientists; her father was an engineer and her mother was a biochemist.  She was engaged to an American who passed away in a vehicle accident before their marriage. She has studied English, French, and German throughout her childhood.
What Are Some of Lyudmila Ulitskaya's Famous Reads?
The Russian novelist is a vocal opponent of the Kremlin. She made her literary debut in 1992 with the release of 'Sonechka,' a book that won both readers and reviewers over right away. Lyudmila Ulitskaya is the author of the critically praised books 'The Kukotsky Enigma,' 'The Big Green Tent,' 'Yakov's Ladder,' and 'Daniel Stein,' 'Interpreter,' as well as the Russian Booker Prize and Big Book (Bolshaya Kniga) award winners.  She is renowned for her books that explore the complexities of interpersonal relationships.
What Are Some Significant Wins of Lyudmila Ulitskaya?
Lyudmila Ulitskaya has won various national and international literary prizes over the years, including the coveted Russian Booker Prize for her work Kukotsky's Case in 2001. She received the Austrian State Prize for European Literature in 2014.
Ulitskaya frequently participates in charity initiatives that broaden access to literature in addition to routinely publishing opinions on social topics. Ulitskaya was one of the featured speakers at the Moscow Anti-War rally in March 2014.
Good news! India.com is now on WhatsApp Channels. Subscribe today by clicking the link and stay updated with the latest news on entertainment and lifestyle. Click here!