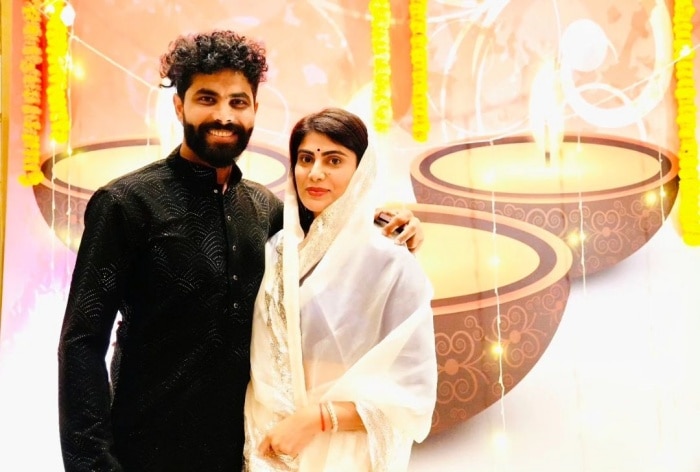 Raviba Jadeja has been all over the internet as India paced towards the ICC World Cup final. She is not just Ravindra Jadeja's wife but a modern day politician as well.
When on the field, the Men in Blue, give it their all. But, no one can deny the relentless and unwavering support of their loved ones. Those presence, and claps in the stand always are heard apart from the crowd. It is then when the partners and spouses of all the cricketers. One name that is trending all over social media this cricket season is Raviba Jadeja, wife of Ravindra Jadeja.
But that is not all that defines her. So, who is Raviba Jadeja after all?
Meet Ravindra Jadeja's wife Raviba Jadeja
Raviba is a politician associated with the Bhartiya Janta Party (BJP). Born to Hardev Singh Solanki and Prafullaba Solanki, she pursued Mechanical Engineering at Atmiya Institute of Technology and Science, Rajkot. Later in 2019, she joined the BJP.
Raviba joined the party and stepped foot into the political realm in 2019. In 2022, she contested from Jamnagar constituency in Gujarat Assembly Elections and emerged triumphant with recording 88,835 votes and achieving 57.79 per cent vote share in her maiden election..