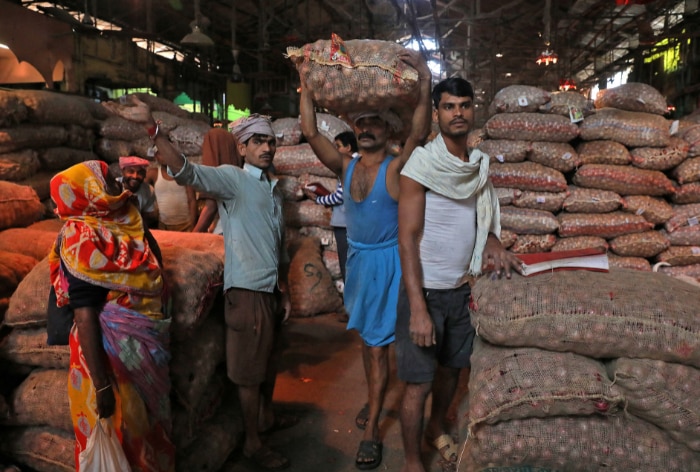 Wholesale prices have fallen further as the wholesale inflation for September was estimated at (-) 0.26 per cent. In October last year, WPI was at 8.67 per cent.
New Delhi: India's wholesale inflation rate, as measured by the Wholesale Price Index (WPI), remained in the negative zone for the seventh consecutive month in October 2023, at (-) 0.52%. This means that wholesale prices fell by 0.52% in October compared to the same month last year. The fall in wholesale prices in October was mainly due to lower prices of food items, chemical products, and textiles.
"The negative rate of inflation in October, 2023 is primarily due to fall in prices of chemicals and chemical products, electricity, textiles, basic metals, food products, paper and paper products as compared to the corresponding month of previous year," said the Commerce and Industry Ministry, as per a report covered by news agency IANS.
The decline in wholesale inflation is a positive sign for the Indian economy, as it suggests that inflationary pressures are easing. This is likely to lead to lower input costs for businesses and lower consumer prices in the coming months.
Retail Inflation Has Declined To 4.87 per cent
Also, Retail inflation has declined to 4.87 per cent in October from 5.02 per cent in September, according to the data released by Ministry of Statistics and Programme Implementation on Monday. The Consumer Price Index-based retail inflation had dropped to three-month low of 5.02 per cent in September. At 4.87 percent, the latest CPI inflation figure is broadly in line with expectations, with economists having predicted prices likely rose 4.8 percent year-on-year in October.
Reserve Bank's Monetary Policy Committee (MPC)
The Reserve Bank's Monetary Policy Committee (MPC), in its October meeting, projected CPI inflation at 5.4 per cent for 2023-24, a moderation from 6.7 percent in 2022-23.
The government has tasked the RBI with ensuring CPI inflation remains at 4 percent with a margin of 2 per cent on either side. The central bank mainly factors in retail inflation while arriving at its bimonthly monetary policy.
(With inputs from agencies)