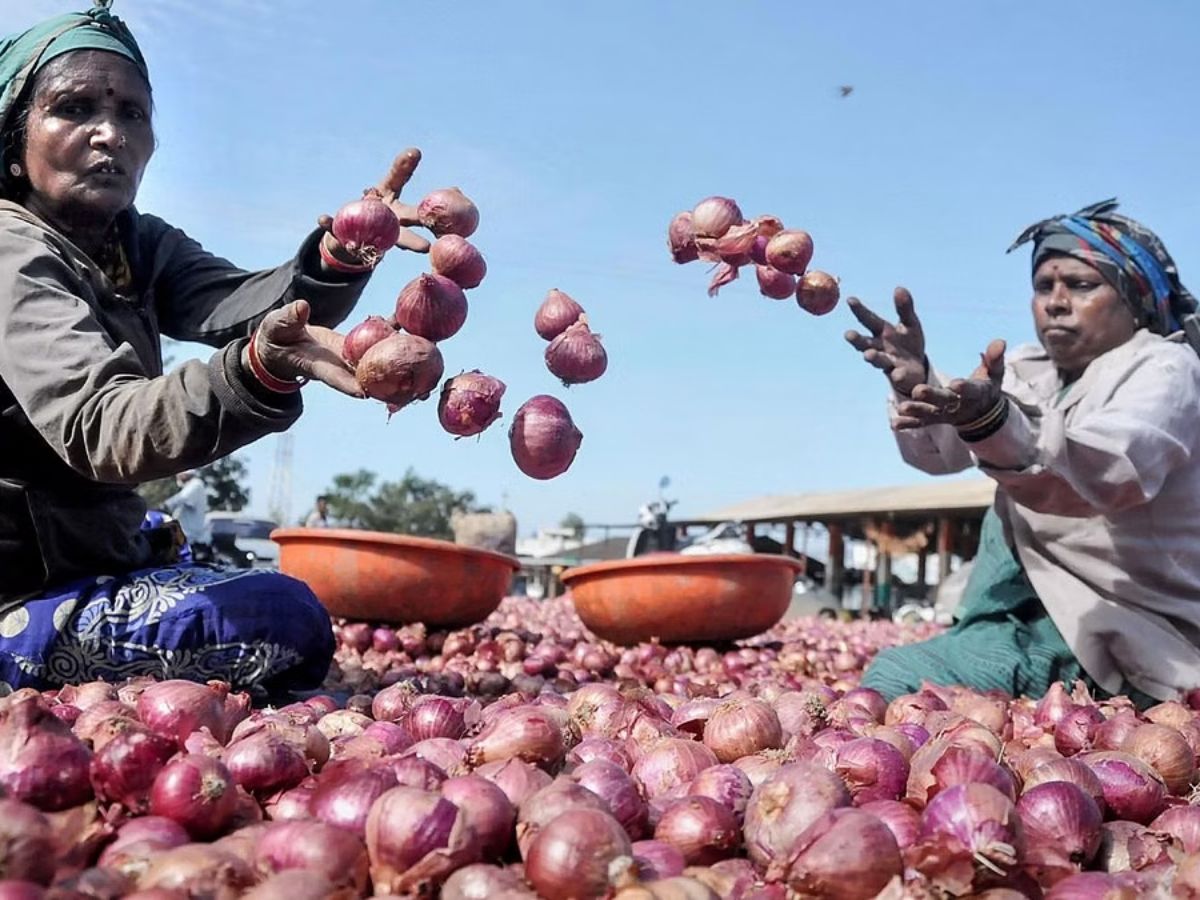 There has been an alarmingly sharp rise in the price of onions in India recently. Read more to know the reason why Onions are getting expensive, what is the reason behind the price hike..
New Delhi: Every year, there is a fluctuation in the prices of onions and this year too, ahead of the festive season, the price of onions has gone up be a significant margin; this has been alarming for the common man. Over the past fortnight, households across India are shocked seeing the extremely high prices of onions. Where a few months ago, the price of onions was about Rs 5-10 per kg, the same price now has gone as high as Rs 100 per kg. This rise in price has prompted people to think the reason behind the Onions Price Hike. Why are onions getting expensive and most likely, what is the reason behind the price hike, read to find out..
Why Are Onions Getting Expensive?
There is not one factor that can be pin-pointed and held responsible for the Onion Price Hike; the multiple factors include gap in demand-supply and delay in cultivation. The first reason mentioned here is the gap in demand and supply; according to a DNA Report, many farmers who grow onions, are selling them to the international market because they want to earn more money and this has triggered a shortage of supply in the country. To regulate the international sale of home-grown onions, the government has introduced an export tax of 40% which was nil, earlier. The Minimum Export Price (MEP) for onion exports has been fixed at Rs 66.730 per tonne; till December 31, no trader can export onions at a price lesser than this.
Onion Price Hike: Reason
The second primary reason which may have triggered the Onion Price Hike, is delay in cultivation. A senior government official spoke to PTI and explained that there has been delay in the sowing of kharif onion because of the unfavourable weather conditions; this resulted in lower cultivation and late crop arrival. This, according to the official, is the main cause for the increase in price of onions in the country.
What Is The Government Doing?
Consumer Affairs Secretary Rohit Kumar Singh has also stated that since mid-August, buffer onions have been released into the market and the government is also increasing their retail distribution to prevent further price hikes. The buffer onions are being made available at a rate of just Rs 25 per kg through National Cooperative Consumers' Federation (NCCF) and the National Agricultural Cooperative Marketing Federation of India Ltd (NAFED). For this fiscal year, the Ministry of Consumer Affairs is maintaining a buffer onion stock of 5 lakh tonnes and also further intends to procure 2 lakh tonnes of onions additionally, in the coming days.