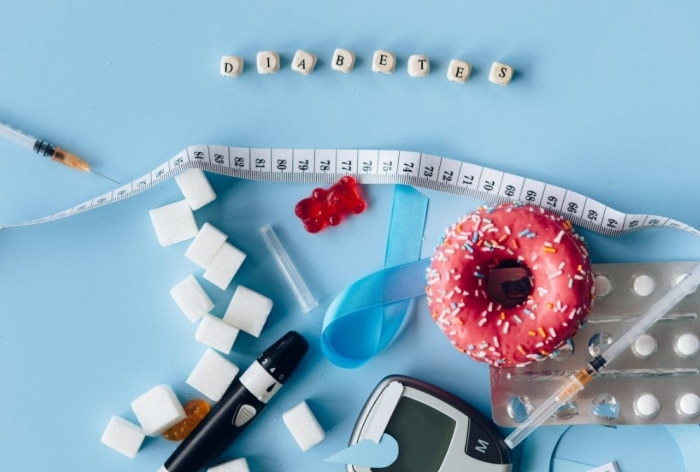 Diabetes is a growing health concern with millions of people living with it. In addition to this, rising air pollution in Delhi, Mumbai, Kolkata may also add on it it and here is how.
Diabetes is a metabolic condition which people live with. It is reportedly growing to be endemic with an alarming rate of growth. While genetics and a sedentary lifestyle is to blame, the rising toxic air pollution is adding to the pile. Delhi, Mumbai and Kolkata are the most polluted cities in India currently and there have been rising complains about lungs, respiratory, eye problems. But, the pollutants when enter the bloodstream, do not just causing breathing issues but can trigger Type 2 diabtes as well.
According to a recent study from BMJ journal, that is also a part of an ongoing research on to chronic diseases in India that began in 2010. It is the first to focus on the link between exposure to ambient PM2.5 and type 2 diabetes in India. In one study published in British medical journal, researchers studied the population in Delhi and Chennai from 2010 to 2017. The sugar were monitored periodically and was correlated with air pollution in the locality. It was found exposure to these pollutants for only a few weeks also led to increase sugars. Prolonged exposure to these pollutants increased risk of Diabetes mellitus type 2 by as much as 22%. Various studies also found that elderly, female, and obese people are more susceptible to develop DM – type 2 when exposed to air pollution for a prolonged duration.
HOW POLLUTION CAUSES DIABETES?
Type 2 Diabetes is a chronic metabolic disorder where insulin resistance develops and also insulin secretion may be affected. Often people with DM Type 2 are prone to develop other conditions like coronary artery disease or strokes. PM 2.5 particles contains sulfate, nitrates, heavy metals, halogen compounds, and other injurious compounds. Studies have shown these compounds are endocrine disruptors. It can hamper insulin production and can also effect its functioning negatively. These pollutants are also known to cause increase in markers of chronic inflammation which also plays a role in developing diabetes.
Exposure to air pollution induces insulin resistance
It increases pulmonary oxidative stress which can cause metabolic disturbances
 Exposure to PM 2.5 can cause hypothalamic inflammation which is known to cause obesity and diabetes.
PM10 and NO2 cause elevated levels of systemic inflammation and markers like adipokines. These triggers release of reactive oxygen species (ROS) which then causes vascular endothelial dysfunction and increases the risk of cardiovascular diseases and all diabetes related microvascular and cardiovascular diseases
TIPS TO PREVENT DIABETES AMID POLLUTION
During days of high pollution, pm2.5 levels, avoid running , walk outdoors. Keep windows closed during morning and evening when levels tend to be very high.
 If not gym or outisde, try indoor exercises, skip rope, do yoga and keep the body active atleast with exercising for nearly 20 minutes a day, atleast.
At risk patients can use masks which can filter PM 2.5 particles.
Can use air purifiers, especially during very high pollution days.
People with diabetes should monitor their sugars more frequently and eat healthy diet. In case sugars are high, shlould follow up with their doctor.